Apple

(29)

We finally got our high-end 2020 iMac with the 10-core CPU and the 5700XT graphics card late last week and now it's time to put it through its paces, comparing it to everything fro...

Den W.

in

Apple

31 August

· 40 Now that Apple has refreshed their 2020 iMac with absolutely killer specs and features, a lot of you guys are upgrading, so we created a Buyer's Guide to help you figure out which...
Den W.
in
Apple
22 August
· 680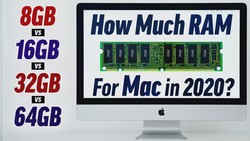 In last year's review of the 5K iMac, we told you guys to wait until next year, and if you're one of the people who did, congratulations because the 2020 5K iMac was worth the wait...
Den W.
in
Apple
20 August
· 26 Now that we now have the new 2020 iMac, some of you guys have been asking us to compare it to Apple's 16" MacBook Pro to see how much more performance you can get if you choose the...
Alex
in
Apple
19 August
· 137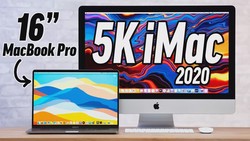 You know, the iOS App Store turned 12 years old recently, and while it's a booming platform, not everybody is happy about it. In fact, the July, 2020 Antitrust Hearings kind of ins...
Alex
in
Apple
13 August
· 8 Apple just updated their 5K iMacs for the last time EVER with Intel chips, and they basically went all out. These new iMacs FINALLY come packed with Apple's T2 chip, Intel's 10th-g...
Alex
in
Apple
13 August
· 67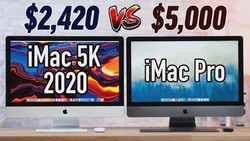 I've been writing a lot of in-depth articles about Apple Silicon, based on a lot of info found within Apple's own WWDC 2020 developer tutorial videos. And based on everything I've...
Alex
in
Apple
12 August
· 76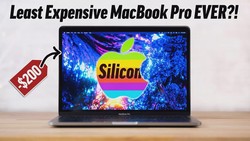 Apple's 2020 iMac is here, and I fully believe is the very last Intel iMac ever, and it's going out with a bang. It's an absolute powerhouse of a machine, but it also now has more...
Den W.
in
Apple
11 August
· 20 If you think Apple overcharges for RAM, you're absolutely right. They charge $3,000 to go from 32GB of RAM to 192. So in this article, I'll show you how easy it is to replace it yo...
Alex
in
Apple
10 August
· 20 Today I am a very happy and excited man, because Apple, out of the blue, just updated their Intel-based iMacs, and there were a couple of things that we were really hoping for, so...
Den W.
in
Apple
10 August
· 8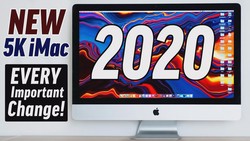 If you read my previous articles on Apple Silicon Mac Gaming, you'll know how confident I am that Apple's transition from Intel chips to their own Apple Silicon chips on their Mac...
Den W.
in
Apple
09 August
· 524 · 1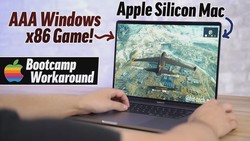 As you guys all know, Apple is switching out the Intel processors in all of their Macs with their own in-house Apple Silicon SoCs starting later this year, and I've been digging de...
Jacob Enderson
in
Apple
07 August
· 147 · 1