Bioengineering

(2)

Imagine having the option to get a 3D printed organ. No more waiting on a list. Well, a team of biomedical engineers from Carnegie Mellon University are bringing us closer to that...

Alex

in

Bioengineering

24 December 2020

· 12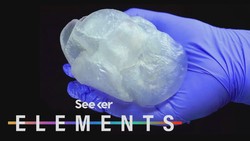 At its core, this innovation is about exploiting the thing that viruses do best: DNA hijacking. See, viruses are a continual head-scratcher for us because they're not technically a...
Alex
in
Bioengineering
10 August 2020
· 26 · 1 Popular in "Bioengineering"