Business

(3)

Photo by ThisIsEngineering from Pexels  The pandemic has changed the way we work — in a very literal sense. Before spring 2020, fewer than one in 30 companies had more than half o...

Tina Martin

in

Business

04 March

· 19 Running a successful business is not a piece of cake. It takes sleepless nights and untiring efforts to bring something revolutionary to the market. It is not like you sleep at nig...
elliewilson
in
Business
22 February
· 11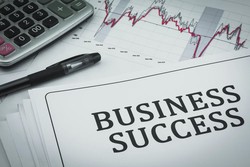 Many organizations make fashionable underwear box models for storing delicate fabrics for women. These boxes are a great way to easily hold products as they are made in the rigid b...
Ronnie Robertson
in
Business
11 February
· 27