Gadgets

(42)

In this review, we're going to look at the top five budget soundbars available on the market today. We made this list based on our own opinion, research and customer reviews. We've...

Alex

in

Gadgets

25 October

· 9
Huawei's latest and greatest smartphone the Mate 40 Pro Plus has now officially launched as a direct follow-up to last year's Mate 30 series. It goes toe to toe against the latest...
Den W.
in
Gadgets
23 October
· 14
 It is new iPhone time. And there is a lot that is new this year. New design, MagSafe, OLED screen, processor, camera capabilities, and, of course, 5G. It has been a long time sinc...
Jacob Enderson
in
Gadgets
20 October
· 19 · 1
120 hertz, 65 watts, a Snapdragon 865 processor, 4500 milliamp-hours, OxygenOS 11 and four cameras. Like almost every other phone manufacturer, OnePlus likes to use big numbers to...
Den W.
in
Gadgets
16 October
· 2
Instead of two different sizes, in addition to two different sizes this year Google made two different phones, there's the $499 Pixel 4A 5G and the $699 Pixel 5, and I'm reviewing...
Den W.
in
Gadgets
14 October
· 8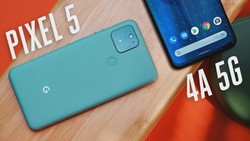 Phones that flip. Phones that slide. Phones that have a full keyboard on the inside. It feels like it wasn't long ago that we had phones in all shapes and sizes. But with the exce...
Den W.
in
Gadgets
13 October
· 12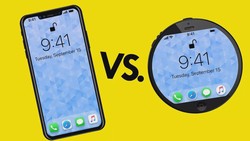 When I first heard about Sony's new A7C, I thought, "Yeah, okay, "this is purely just a parts bin camera," which it is. It takes the best of the Alpha line and it puts it into a sm...
Den W.
in
Gadgets
02 October
· 14
Laptop or tablet - why not both? This is the Microsoft Surface Book 3, a premium device that can be either. It's available in a smaller 13.5" size, or larger 15" model which has th...
JT
in
Gadgets
21 September
· 13 · 1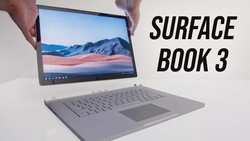 Just about every month, I'm testing a new camera, but the month that I get an action camera are by far my favorite. The GoPro Hero 9. It is more robust in almost every single way....
Alex
in
Gadgets
17 September
· 18 · 1
Four years after Microsoft gave up entirely on making its own Windows Phones, it is back with this Android phone, only this is trying to be a different kind of thing, an entirely n...
Den W.
in
Gadgets
10 September
· 11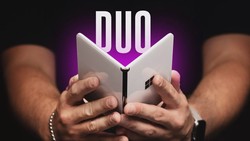 You're thinking about buying Samsung's new Galaxy Buds Live for your iPhone, but the question is how well do they work if you don't own an android phone? I've been using them with...
Den W.
in
Gadgets
20 August
· 44 · 1
It's pretty clear by now that Apple is planning on bringing 5G to their iPhone 12 lineup which they should reveal about two months from now. And some rumors are even pointing to Ap...
Den W.
in
Gadgets
23 July
· 14 · 1