Gaming

(38)

Typically, when we get excited about improvements to gaming performance, it's because of some new piece of hardware like a high refresh rate monitor or a graphics card that's beefi...

Den W.

in

Gaming

26 April 2020

· 20 · 2 There's a new console war brewing, again, but it's going to be quite different from the ones we've seen in the past. The Xbox Series X and PlayStation 5 will be going head-to-head...
Alex
in
Gaming
26 April 2020
· 23 · 2 · 1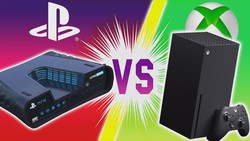 When shopping for a new gaming desktop, finding the best unit that suits your needs will be challenging. All desktops can be called gaming PCs since all of them are capable of runn...
Den W.
in
Gaming
04 June 2020
· 61 · 1 Competing against other players online, is a bigger part of video gaming today, than it ever has been. So it's no surprise then, that fair play online is being taken more and more...
Alex
in
Gaming
06 June 2020
· 141 · 1 For anyone looking to enhance their gaming experience, a gaming joystick is a basic necessity! If you are a beginner, then you must start right by finding your ideal joystick. And...
Alex
in
Gaming
13 June 2020
· 663 · 1 Although there is no official release date for Battlegrounds Mobile in India, developer Krafton is quietly revealing details about the game. While the iconic Erangel and Sanhok map...
Brown Wolf
in
Gaming
04 June
· 19 · 1 The developers of the Far Cry series, Ubisoft, stated that Far Cry 6 and Rainbow Six Quarantine had been delayed due to the Coronavirus-led pandemic, which was originally scheduled...
Brown Wolf
in
Gaming
06 June
· 66 · 1 Valve has published the first release of a new branch of Proton 5.0, which is based on the experience of the Wine project and aims to provide Linux gaming applications created for...
Alex
in
Gaming
08 February 2020
· 336 · 1 Okay, you don't need to be a hacker to use Linux. In fact, all you really need is a spare flash drive, live USB software like Rufus or balenaEtcher, and a little bit of patience....
Alex
in
Gaming
10 September 2019
· 130 · 1 The RTX Real-time Ray Tracing Beta for Minecraft Bedrock is finally here and it looks absolutely amazing.  I'm going to tell you guys all about it. But first, there's some really c...
Den W.
in
Gaming
23 April 2020
· 59 · 1 How well does VR perform on different laptops, and what do you need to get set up? I've got the VIVE Cosmos Elite from HTC and we'll go through what's needed to play VR on a lapt...
JT
in
Gaming
16 May 2020
· 200 · 1 You're digging through some old moving boxes you never unpacked, and you discover your old console with a bunch of retro games.  You dust it off, and after managing to hook it up t...
Alex
in
Gaming
20 May 2020
· 691 · 1 · 1