Hardware

(223)

Intel have just announced three new 11th gen Tiger lake mobile processors for ultra portable gaming laptops. Intel refers to these new chips as the H35 series, presumably because t...

JT

in

Hardware

12 January

· 34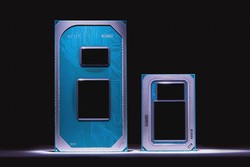 Intel are claiming some nice performance improvements with their new 11th gen Tigerlake processors. I've put this to the test by comparing the 10th gen Ice Lake i7-1065G7 against t...
JT
in
Hardware
08 January
· 22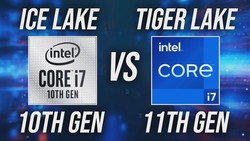 I'm making some big changes to my home network and NAS setup which should save me a lot of time when testing laptops. Synology sent over the 6 bay DS1621xs+ NAS, and I'll be using...
JT
in
Hardware
07 January
· 14 Are you in the market for a new graphics card? If so, you've probably seen plenty of performance reviews that primarily focus on the GPU itself. But the video memory of a graphics...
Alex
in
Hardware
06 January
· 19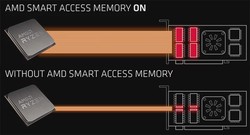 I'm going to show you how to upgrade the Lenovo Legion 5 gaming laptop, including battery, RAM, storage and WiFi. I'll also run benchmark tests before and after the upgrades so we...
JT
in
Hardware
05 January
· 28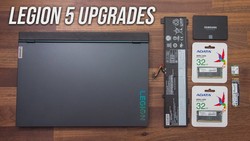 Razer's Blade Stealth 13 inch gaming laptop  has been updated with Intel's latest 11th   gen Processors, so how well does this newer  model with 1650 Ti Max-Q GPU perform in games?...
JT
in
Hardware
04 January
· 9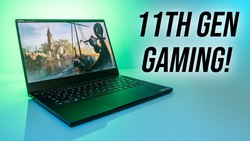 The performance gap between Nvidia's GTX 1650  and GTX 1660 Ti was so big that they had to   try and fill it with the 1650 Ti. Unfortunately  the 1650 Ti doesn't do a very good job...
JT
in
Hardware
30 December 2020
· 21 MSI's Prestige 14 laptop is paired with Intel's best 11th gen Tiger lake processor from the U series, the i7-1185G7, and despite being a 4 core part it's able to offer some serious...
JT
in
Hardware
29 December 2020
· 13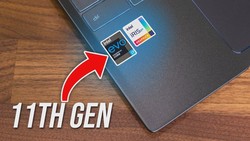 AMD's Ryzen 9 5950X is the newer Zen 3 based version of their 16 core 3950X processor, so which should you pick, or is it worth upgrading? I've compared both in games and applicati...
JT
in
Hardware
28 December 2020
· 89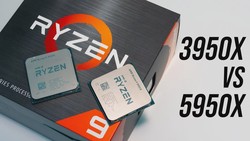 The RX 5500M and RX 5600M are currently the best  options available from AMD for gaming laptops,   so which one should you get  and what are the differences? I've compared both in...
JT
in
Hardware
23 December 2020
· 18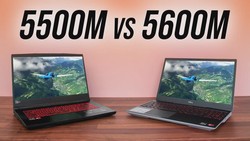 One of my favorite parts of the holiday season is the anticipation for some hot new gadget. But for a lot of folks this year, excitement has quickly turned to frustration as high-p...
Den W.
in
Hardware
23 December 2020
· 16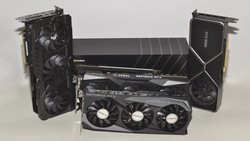 Intel recently launched their 11th  gen Tiger Lake processors which come   paired with their new Xe graphics. I  want to find out how this stacks up   against the Radeon Vega graph...
JT
in
Hardware
22 December 2020
· 38