Hardware

(102)
AMD's new Ryzen 9 4900HS has quite a lot of processing power available, but just how well does it stack up against Intel's best 8 core laptop chip and others? Let's find out! The...
JT
in
Hardware
07 April 2020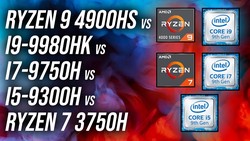 ASUS are refreshing their gaming laptop lineup with the launch of Intel's new 10th gen processors and Nvidia's Super graphics, let's take a look at the new models and find out what...
JT
in
Hardware
04 April 2020
Intel 10th gen H series processors and Nvidia Super graphics are coming to laptops!  Let's start with what Nvidia's got coming down the pipeline, as honestly it's more interesting...
Alex
in
Hardware
02 April 2020
It wasn't too long ago that if you wanted good or even passable sound from your computer you need a dedicated sound card. But nowadays, even though you can still buy them, most PC...
Jacob
in
Hardware
07 March 2020
Looking for the best CPU for gaming? In this article we'll break down the top CPUs available whilst comparing them for price versus performance.  In the first category, we take a l...
Den
in
Hardware
15 February 2020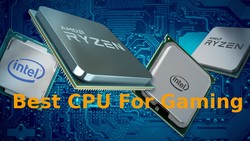 AMD has unveiled its ultimate weapon: the AMD Threadripper 3990X. A processor with no less than 64 cores and 128 threads. The new AMD release complements the previous Threadripper...
Alex
in
Hardware
09 February 2020