Linux

(26)

In this episode, we're going to cover Rocky Linux 8.4's general availability, the newly released DarkRadiation ransomware, Debian 10.10's arrival, the push to bring Rust to Linux k...

Alex

in

Linux

01 July 2021

· 104 Let's say that you want to add a user to root privileges. One of the reasons you might want to do this is if you don't want to provide someone with the root password, but want them...
Alex
in
Linux
09 September 2020
· 97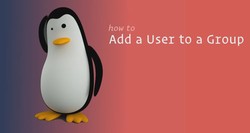 Linux Ubuntu 20.04 "Focal Fossa" beta released and available for download, you can get it on Ubuntu Release Server This release is based on Linux 5.4 kernel and Gnome 3.36 desktop...
Alex
in
Linux
03 April 2020
· 92 · 3 In this article, we're going to be covering the latest updates to the Linux kernel, which were announced with the release of Kernel 5.8 - RC 3. There are also big changes for openS...
Alex
in
Linux
13 August 2020
· 92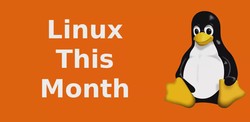 This month, we'll be racing around looking at all the updates and other interesting things that have happened in this past month, in the wonderful and often wacky world of Linux an...
Den W.
in
Linux
07 June 2021
· 67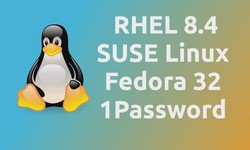 By now, you've probably seen some sort of news on the landing of the perseverance Mars Rover, but did you know that there's actually a tiny helicopter ingenuity tucked under the Ro...
Jacob Enderson
in
Linux
24 February 2021
· 56 In this article, we'll be talking about some exciting news related to Red Hat certification. They're going remote and the expiration dates have been extended. Ubuntu has released...
Alex
in
Linux
02 September 2020
· 55 KDE Gear 21.04.2, the second point release to the newest KDE Gear 21.04 open-source software suite series, was released today by the KDE Project. KDE Gear 21.04.2 arrives nearly a...
Brown Wolf
in
Linux
11 June 2021
· 52 · 1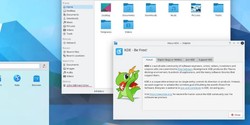 Google's android 11 has released on September 8th, 2020, and now offers additional benefits to enterprise clients. The introduction of asset management and personal use policies me...
Alex
in
Linux
01 October 2020
· 52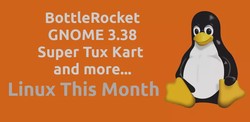 Today we'll be discussing some of the things that have been happening this month in the world of Linux and the ecosystem of open source that it lives in. We'll start off with some...
Den W.
in
Linux
09 December 2020
· 46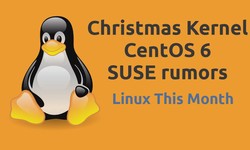 Ubuntu 20.04 was released at 23 April with  the code name Focal Fossa, which is the next Ubuntu long-term support (LTS) and is a continuation Ubuntu 18.04 LTS, released in 2018....
Alex
in
Linux
23 April 2020
· 45 · 2 In this last month, Ubuntu has released the Gorilla and OpenShift and Ansible have become best friends. Before we dive into those topics. Let's take a look at this month's notewor...
Alex
in
Linux
05 November 2020
· 42