Marketing

(40)

The social web is huge, from Facebook to Pinterest, when you combine them all, it's over billions of eyeballs per year. But, if you've been doing business on the social web for awh...

Kelly

in

Marketing

17 February 2020

· 10 · 2 Are you considering career marketing? Not sure where to start? Do you want to know which ones have the best future outlook? Today I'm going to break down the two marketing careers...
Kelly
in
Marketing
16 February 2020
· 26 · 1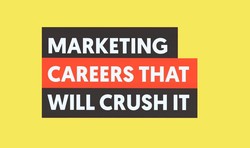 Back when I got started, it was easy to make a killing with digital marketing. All you got to do is rank some random blog spot website, or WordPress.com website. Throw on some affi...
Den W.
in
Marketing
13 February 2020
· 16 · 2 · 1 When you look at websites that are ranking on page one of Google, there's a few common traits that set them apart. And I made it my mission to learn what these traits are, so I can...
Den W.
in
Marketing
10 February 2020
· 39 · 3