Mobile

(34)

The social media sites have provided fairly standard features throughout the years: update statuses upload images, make comments on posts. Then came 2012, the year that Snapchat wa...

Saahil Khan

in

Mobile

09 May

· 9 What is the MP3 format? MP3 is a format which decreases the size of music files to about 1 tenth of a regular CD data; its does this primarily by eliminating regularities the...
avawilliam
in
Mobile
26 April
· 9 · 1 · 1 We all know how Instagram show us your story within a short amount of time have attracted the attention of every marketing professional around the globe and have took over stories...
Saahil Khan
in
Mobile
20 April
· 7 As the demand for mobile apps continues to grow, there are seven things your app simply needs to succeed. Whether you're working on a new mobile app or want an existing one improve...
sadaf hasan
in
Mobile
21 February
· 32 It seems like every other day a new app is going viral. The vast majority of these apps are games. They're easy to create, play, and share with your friends. And because people are...
sadaf hasan
in
Mobile
20 February
· 28 The debate between native app development and cross-platform development has been the subject of fierce debate among developers in recent years, with many choosing to develop nativ...
AnnaSharland
in
Mobile
31 January
· 44 Battery Lithium-ion: Performance Comes at an Expense   The lithium-ion battery is a tried-and-true and technique-proven option for electronic devices of today for industrial use...
everybreakingwave
in
Mobile
22 January
· 54 Qualcomm Technologies has launched their 3rd Generation Snapdragon 8cx computing platform as well as the Snapdragon 3rd generation 7c+ compute platform. Both make use of intelligen...
everybreakingwave
in
Mobile
04 December 2021
· 20 · 1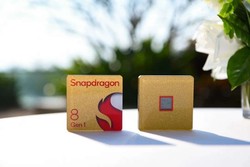 Samsung's best offering in the foldable genre, the Galaxy Z Fold 3 will launch in less than two weeks of time and at this point, we know almost everything there's to know about the...
Alex
in
Mobile
01 August 2021
· 48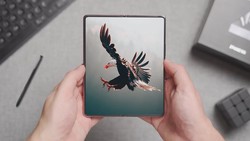 Over the years, smartphone companies have worked hard to give consumers the optimal user experience, and part of this is in the field of photography. Improvements in camera sensors...
Den W.
in
Mobile
16 July 2021
· 60 · 1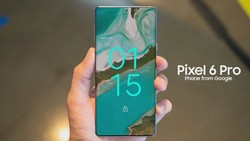 Despite the smartphone industry growing at a rapid  pace, and the phone launch events only becoming   grander in scale, over the years, the charm  of these events has greatly reduc...
Kelly
in
Mobile
07 July 2021
· 15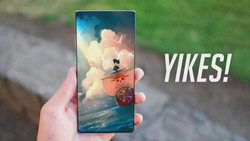 The Galaxy S21 Ultra won the best smartphone of the year award at Mobile World Congress and it will remain at the peak of the Galaxy S series for another Six-months or so before it...
Jacob Enderson
in
Mobile
06 July 2021
· 58