Mobile

(19)

It's been long rumored that Samsung is bringing S Pen support to the Galaxy Z Fold 3 in order to replace the Galaxy Note series. To be clear, whether or not Samsung would put the S...

Alex

in

Mobile

22 February

· 15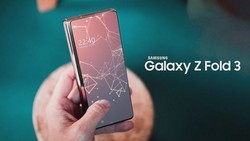 A lot of companies are working on some form of smart glasses that will change how we view the world around us. Instead of pulling a phone out of our pockets to talk to people or in...
Alex
in
Mobile
21 February
· 11 The common latte is typically a bit of a pricey choice down at the coffee shop, but now there's a kind of latte you won't have to pay for. And no, I'm not talking about having some...
Alex
in
Mobile
28 January
· 28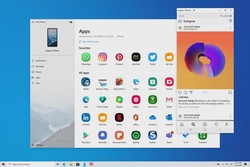 In recent years, user interactions have evolved so rapidly that designers can hardly keep track of them. This evolution allows mobile android app development company borrow interac...
Bella Thomas
in
Mobile
24 November 2020
· 20 · 1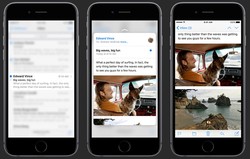 First off, this is a pre-production unit. It's not a final product. We will have a full review coming later, but it does give a really good idea of what it's like to actually use t...
Jacob Enderson
in
Mobile
18 September 2020
· 61 · 1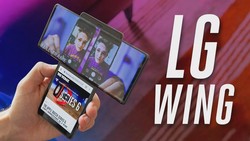 Why do I still daily drive a two generation old Note9? Well, thing is when I switched to the Note10 for a few weeks from my review, my complaints were as follows. It lost features...
Alex
in
Mobile
14 September 2020
· 25 · 1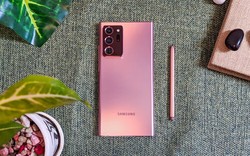 Galaxy Z Fold 2, technically it's the third because the first was never really released and so the second fold became the first fold, which makes this attempt number three for Sams...
Alex
in
Mobile
09 September 2020
· 29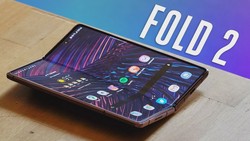 Android 11 is about becoming more intent based, by helping you complete the actions you regularly use on your phone in an easier and simpler way. Phones are about communication and...
Kelly
in
Mobile
09 September 2020
· 17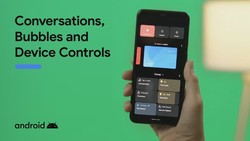 When I first previewed the new features inside Android 11, I said that Android is a mature operating system. What that means is that unless some designer inside Google has a wild-e...
Alex
in
Mobile
09 September 2020
· 14 There's a longstanding idea that if you buy something, you should be able to use it however you see fit. Within reason, of course. But Apple is notorious for making it very difficu...
Alex
in
Mobile
25 July 2020
· 78 · 1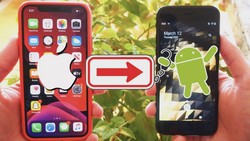 We've been talking about the Galaxy Note 20 Ultra for quite some time now, but today's news is interesting because it's apparently coming from someone who actually has the test var...
Alex
in
Mobile
01 July 2020
· 13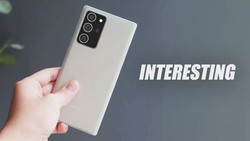 Apple has done some stupid things in the past such as dropping the headphone jack, popularizing this abomination at the front and at the back as well. But recently they've been on...
Alex
in
Mobile
29 June 2020
· 24 · 1