News

(52)

Payment processing company ePayments suspended all financial activity due to review by FCA. This is official message from company: On the February 11, 2020 ePayment Systems Limi...

Alex

in

News

11 February 2020

· 32 · 3 · 1 Microsoft promised in March that End to End Encryption would be available in Microsoft Teams soon, and today the company has finally provided an update on the feature's debut. End...
Brown Wolf
in
News
03 June
· 3K · 2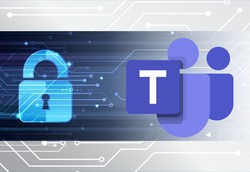 Microsoft has added yet another feature to Teams that have been highly sought. 'In a meeting,' 'Presenting,' 'In a call,' 'Out of office,' 'Be right back,' and many other status op...
Brown Wolf
in
News
04 June
· 51 · 2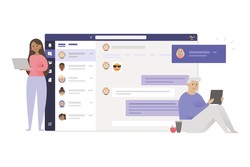 In the news this week: Are you a professional touch typist? Well, throw away your keyboards then, as Samsung's 'Selfie Type' could be releasing soon, as demo video has been found o...
Den W.
in
News
13 February 2020
· 35 · 2 The OnePlus Nord CE will be available in India on June 10th. This is an India-specific smartphone that, like the original Nord, will enable 5G. Before the launch, the manufacturer...
Brown Wolf
in
News
03 June
· 11 · 1 Microsoft today unveiled a number of new features for the Edge browser's font rendering technology, including contrast enhancement, text gamma correction, and more. Edge Insiders c...
Brown Wolf
in
News
03 June
· 63 · 1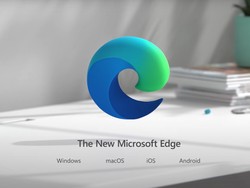 The Galaxy Book Go and Galaxy Book Go 5G, Samsung's latest Windows 10 laptops that operate on Snapdragon computing platforms, have been released in the United States. The Galaxy Bo...
Brown Wolf
in
News
03 June
· 12 · 1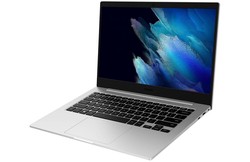 According to Facebook CEO Mark Zuckerberg, WhatsApp will soon allow you to use the popular instant messaging app on several devices at the same time. According to top executives, t...
Brown Wolf
in
News
03 June
· 14 · 1 Spotify's recent updates have significantly changed the library menu, most recently with the addition of an "Only You" functionality. However, the most recent Spotify for Android u...
Brown Wolf
in
News
03 June
· 14 · 1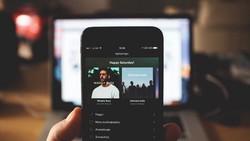 We've seen various tech titans, like Samsung and Apple, jump on the bandwagon, citing the popularity of Bluetooth-based trackers in the market. They released their own item-trackin...
Brown Wolf
in
News
03 June
· 10 · 1 Next week, Apple will be hosting its WWDC annual event. While we expect substantial software upgrades and app improvements, it is also reported that the company may introduce new h...
Brown Wolf
in
News
03 June
· 172 · 1 Walmart's "Onn." brand offers a wide range of consumer electronics, most of which are cables, adapters, and other accessories. The company has also, however, made Android tablets a...
Brown Wolf
in
News
04 June
· 35 · 1