Programming

(4)
In this article, I will walk you through how to integrate a web-based ordering system with a Google Sheet.  Imagine you work for a bike-sharing startup that has a bike ordering web...
Alex
in
Programming
18 May 2020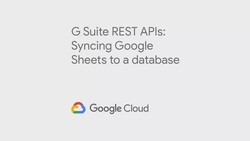 Are there problems that computers can't solve? Even if you work with the cleverest programmers, even if you have infinite time and energy and more computing power than could possib...
Den
in
Programming
12 May 2020
When I was about 15, I had a week of 'work experience'. Americans would call that an 'internship', but that's not really right: work experience is a thing in British schools that b...
Jacob
in
Programming
11 May 2020
In the early days of computing, programmers needed to be very sure about the data they were operating on. If an operation was fed a number when it was expecting a letter, a charac...
Den
in
Programming
04 May 2020