Tech

(34)

We live in an ever-more interconnected world. Homes today can have thermostats, TVs, computers, phones, refrigerators, and light bulbs all on the same Wi-Fi network. But all of the...

Alex

in

Tech

27 November

· 4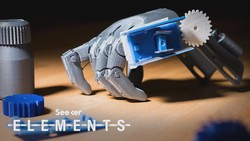 Typically, when we get a new version of some kind of technology, one of the key selling points is, it's way faster than your old one. And in fairness to Intel, Thunderbolt 4 is fou...
Alex
in
Tech
20 November
· 7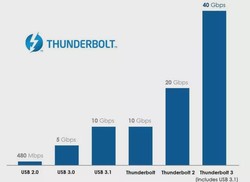 MSI has a new gaming monitor with some nice  features, the first of which is alphabet soup,   because this is the MAG274QRF-QD. It's got a 27 inch 16 by 9 IPS  panel with a 1440p...
JT
in
Tech
19 November
· 902 · 1 · 1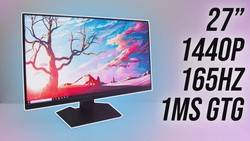 In the currently emerging digital world, online businesses need to pick up the pace to survive the market competition. With digital payments becoming a benchmark of customer satisf...
John Murphy
in
Tech
05 November
· 14 Life is full of situations where it makes sense to just take a shortcut, right? I mean, how many of us are guilty of just sticking of vase on top of a scratched table instead of re...
Alex
in
Tech
04 November
· 12 You probably already know that if you wanna game in virtual reality on your home computer, you need a powerful enough graphics card. And you've been inundated with information abou...
Alex
in
Tech
04 November
· 9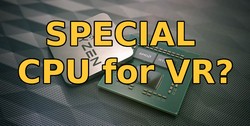 Innovation has scored a very surprising harmony in the twenty-first century, and many things have advanced alongside change. Innovation needs to restrict their carries on with all...
Lori Smith
in
Tech
02 November
· 10 Quantum computers could be a massive technological leap forward, solving problems in seconds that would take "ordinary" supercomputers millennia to crunch. But one major problem ho...
Alex
in
Tech
30 October
· 4 The joke about nuclear fusion is it's always 30 years away. There are currently massive projects like ITER with the goal of delivering clean limitless energy but a working fusion r...
Alex
in
Tech
23 October
· 5 Today, we cannot imagine a world where we don't have streetlights, where we have to go more than say a day without charging our smartphone, and where something as simple as pluggin...
Alex
in
Tech
22 October
· 7 Heat is the constant nemesis of any computer enthusiast, and between custom water loops, RGB fans and beefy tower-style heat sinks, a massive industry has sprung up around keeping...
Alex
in
Tech
20 October
· 7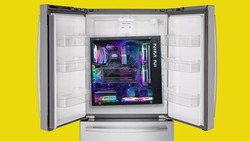 I'm old enough to remember the year 2017 when bitcoin and blockchain were all the rage. The two were brought up together so often that the technologies seemed almost inseparable. B...
Alex
in
Tech
24 September
· 9 · 1