Tech

(33)

Quantum computers that take advantage of quantum phenomena to tackle massive problems are hailed as the future of computing. But what about a quantum internet? What would that look...

Alex

in

Tech

21 September

· 12 · 1 Glass is useful for many things, like windows, vision correction, and liquor bottles. But it's not exactly known for its durability. So a while ago, we made a article explaining ho...
Alex
in
Tech
14 September
· 4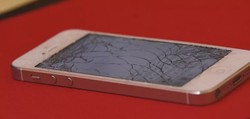 If you've ever lost your phone charger, you know that while it can be annoying, it's typically not the end of the world, as you can always pop down to the store, grab any cheapo ha...
Alex
in
Tech
05 September
· 13 On August 28th, 2020, Elon Musk hosted a livestream with updates on his company Neuralink's progress toward making a brain machine interface. So what has changed in the time since...
Alex
in
Tech
04 September
· 21 · 1 Chances are, you don't think a whole lot about the charger you use to power up your phone, your laptop, or electric toothbrush. You plug it in, it clobbers your gadget with electro...
Alex
in
Tech
27 August
· 64 · 1 Intel just released some more information on their new Thunderbolt 4 standard, so if you're trying to tell the difference between Thunderbolt 3, Thunderbolt 4 and of course, USB4,...
Den W.
in
Tech
22 July
· 519 · 1 Smart TVs are the latest trend in the TV industry. Not only can you watch your favorite TV shows, but you can also browse the web, stream content, play video games, and more. In th...
Alex
in
Tech
14 July
· 16 · 1 So that smartphone in your pocket or the smartphone you're using to watch this video right now almost certainly supports WiFi, Bluetooth and some kind of cellular connection. And s...
Alex
in
Tech
12 July
· 9 · 1 Not long ago, we did an episode on a line of CPUs that were not made by AMD or Intel, but rather by an AMD-backed Chinese joint venture just for the Chinese market. But these aren'...
Alex
in
Tech
05 July
· 31 · 1 Whether its purpose is for gaming, work, or even home entertainment, curved monitors are slowly overtaking flat-screen monitors. In this video, we're going to look at the top five...
Alex
in
Tech
29 June
· 27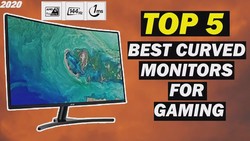 Motion sensors are vital to home and business security. It is important to get the best motion detector, since your security system is only as effective as the motion detector set...
Jacob Enderson
in
Tech
23 June
· 11 · 1 There's an oft-repeated piece of advice among AV enthusiasts. If an HDMI cable is built to spec, and it functions properly, there's no reason to spend extra money on something fanc...
Alex
in
Tech
19 June
· 7 · 1