Tech

(80)

The Galaxy S21 series is one of the ambitious launches that Samsung has done, and all three phones are doing well in the market as far as reception is concerned. However, Samsung i...

Alex

in

Tech

06 June

· 15 · 1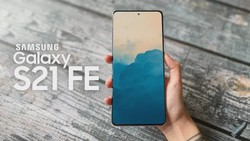 The Nigerian government, through its Ministry of Information and Culture, declared today that Twitter's operations in the country will be suspended. According to the statement iss...
Brown Wolf
in
Tech
04 June
· 27 · 1 While your enterprise website is designed and evolved by any first-rate web development agency in the UK, it'll play a vital position in creating the greatest contemplation amid in...
Chandan Kumar
in
Tech
03 June
· 17 There's speculation going on the internet that Samsung is redesigning or I might say replacing Bixby by an actual 3D model named Sam in short for Samantha. A lot of you commented y...
Kelly
in
Tech
03 June
· 78 · 2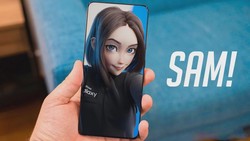 These days, plugging in a TV or monitor is pretty simple. You're probably just using like a single HDMI or display port cable for video as well as audio. And in case you've got som...
Alex
in
Tech
17 May
· 25 If you are a Xiaomi fan or a consumer of Xiaomi or in general a fan of technology then I have some good news for you. But before talking about that let's take a look at a thing tha...
Alex
in
Tech
15 May
· 24 Buying products used to be so simple. You pay money for a hammer, and then you can use it however you want. But did you know that many electronics have hidden features that, for on...
Alex
in
Tech
14 May
· 21 If you're old enough, you might remember all the hype around HDTVs, when they first came out, in the late 1990s, and how expensive they were. In fact, the cheapest model you could...
Den W.
in
Tech
10 May
· 21 Monitors and TVs seem pretty similar these days, don't they? They're both flat, pixel covered rectangles that output a picture. So what's stopping you from using a big old TV as th...
Alex
in
Tech
08 May
· 15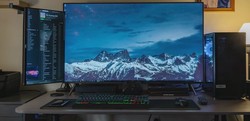 These days, we're used to just plugging things into our computers and having them simply work right away. And while it's true that you might need to install drivers for an odd coup...
Alex
in
Tech
08 May
· 13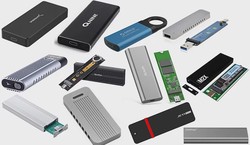 Security of software is prime concern for every developer. Hence creative minds in this field keep on searching new and safe options that can enhance the safety of software to a de...
Saahil Khan
in
Tech
05 April
· 55 Mobile purchases often bring you up against the next standard of excellence. Consumers are becoming more reliant on mobile technology. Smart phones, which are at the forefront of t...
Hitesh Jaswani
in
Tech
24 March
· 41