Tech

(86)

So that smartphone in your pocket or the smartphone you're using to watch this video right now almost certainly supports WiFi, Bluetooth and some kind of cellular connection. And s...

Alex

in

Tech

12 July 2020

· 25 · 1 Not long ago, we did an episode on a line of CPUs that were not made by AMD or Intel, but rather by an AMD-backed Chinese joint venture just for the Chinese market. But these aren'...
Alex
in
Tech
05 July 2020
· 204 · 1 Whether its purpose is for gaming, work, or even home entertainment, curved monitors are slowly overtaking flat-screen monitors. In this video, we're going to look at the top five...
Alex
in
Tech
29 June 2020
· 62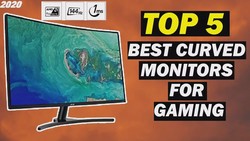 Motion sensors are vital to home and business security. It is important to get the best motion detector, since your security system is only as effective as the motion detector set...
Jacob Enderson
in
Tech
23 June 2020
· 33 · 1 There's an oft-repeated piece of advice among AV enthusiasts. If an HDMI cable is built to spec, and it functions properly, there's no reason to spend extra money on something fanc...
Alex
in
Tech
19 June 2020
· 55 · 1 For most people, it is imperative to be virtually connected every day, may it be for work, leisure, or social life. To get the most out of what the Internet can offer, you need the...
Alex
in
Tech
11 June 2020
· 53 · 1 Just like smartphones and tablets, touch screen monitors allow you to draw, swipe between apps and videos, and zoom in and out with ultra-precision through your fingers. The differ...
Den W.
in
Tech
10 June 2020
· 202 · 1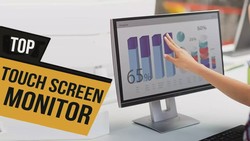 Are you a gamer looking for the best smartphone to cater to your budget and your gaming needs? There are tons of options out there, each with their strengths and weaknesses, so it...
Alex
in
Tech
05 June 2020
· 12 · 1 Ever since the inception of the Galaxy Note series, Samsung sold only one Galaxy Note at a time. That however changed last year when Samsung launched two galaxy Notes the Galaxy No...
Den W.
in
Tech
05 June 2020
· 33 · 1 Unlike regular thermostats, Smart thermostats offer a variety of features that will not only keep your home comfortable but also saves energy when programmed correctly. Many of the...
Alex
in
Tech
30 May 2020
· 19 · 1 The latest tablet offering from Samsung comes in at around half the cost of a Tab S6, the question is, how much did the compromises impact the experience for potential buyers. Le...
Kelly
in
Tech
10 May 2020
· 107 · 2 Here we are in 2020, and we are getting raised concern about 5G. Although 5G promises to deliver faster speeds to our phones and there are even home-based internet solutions that u...
Jacob Enderson
in
Tech
25 April 2020
· 15 · 2