Tech

(42)

Technology allows a modern business with increased efficiency and produces useful insights through data. Your network delivers your information and will enable you to complete more...

ammywatson

in

Tech

30 January

· 21 LG might ditch smartphones LG is thinking about ditching the smartphone business, according to the Korean, according to CEO kwon Bong-Seok, The Korean Herald reported that the com...
Jacob Enderson
in
Tech
23 January
· 20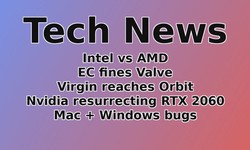 An overwhelming majority of the world's estimated 1.4 billion vehicles run on fossil fuels, releasing a whole bunch of pollutants. Can you believe that a typical car emits roughly...
Den W.
in
Tech
19 January
· 15 You know that batteries are complicated. They come in all shapes, sizes, charge capabilities, and we use them in everything. And if there's one battery technology that sets the gol...
Den W.
in
Tech
13 January
· 20 Lithium-ion batteries are found in almost every portable electronic device. They're in smartphones, laptops, and even in our cars. In fact, batteries are one of the keys to realizi...
Jacob Enderson
in
Tech
08 January
· 17 Back in December 2015, parties to the United Nations Framework Convention on Climate Change reached a landmark agreement. One hundred and ninety-five nations, practically every cou...
Alex
in
Tech
06 January
· 14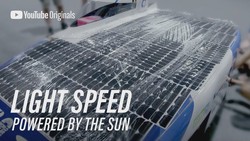 It used to be that trying to hook up something to a TV or a monitor was like dumping garbage onto a truck. You'd plug in some analog cables and the TV would just show whatever it w...
Alex
in
Tech
02 January
· 29 Food, we all need it. We all depend on it. Whole cultures revolve around food and it defines their identity. But what about modern food production and how we feed billions of peopl...
Kelly
in
Tech
09 December 2020
· 10 We live in an ever-more interconnected world. Homes today can have thermostats, TVs, computers, phones, refrigerators, and light bulbs all on the same Wi-Fi network. But all of the...
Alex
in
Tech
27 November 2020
· 10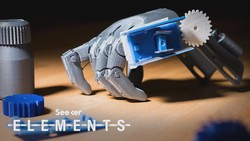 Typically, when we get a new version of some kind of technology, one of the key selling points is, it's way faster than your old one. And in fairness to Intel, Thunderbolt 4 is fou...
Alex
in
Tech
20 November 2020
· 30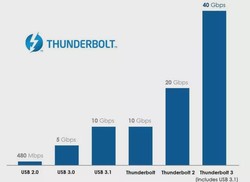 MSI has a new gaming monitor with some nice  features, the first of which is alphabet soup,   because this is the MAG274QRF-QD. It's got a 27 inch 16 by 9 IPS  panel with a 1440p...
JT
in
Tech
19 November 2020
· 3K · 1 · 1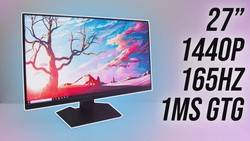 In the currently emerging digital world, online businesses need to pick up the pace to survive the market competition. With digital payments becoming a benchmark of customer satisf...
John Murphy
in
Tech
05 November 2020
· 24