Tech

(97)

Power over Ethernet (PoE) is already a common concept and is used in products such as Internet telephony, security monitoring systems, and cash registers. In this way, small networ...

Anita Chan

in

Tech

20 January

· 4 In the present scenario, numerous social media applications are being developed. People tend to use social media applications extensively where they share information, upload video...
[email protected]
in
Tech
12 January
· 30 · 1 CES is the world's biggest consumer electronics exhibition that began in Las Vegas on January 5 2022. While the world remains hidden by the disease, and numerous firms have stated...
everybreakingwave
in
Tech
08 January
· 15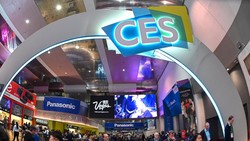 Computers are no more a luxury item; they're required for conducting business, taking classes, and even staying in touch with loved ones. Surprisingly, more than 84 percent of Amer...
aryanmehraa
in
Tech
21 December 2021
· 21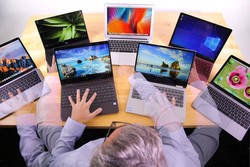 COSEL Co, Ltd (6905: Tokyo) today announced the expansion of its medical power product by adding 300W versions in COSEL Co, Ltd's PJMA series. Features: I/O isolation: 4kV Ext...
everybreakingwave
in
Tech
16 December 2021
· 12 The Galaxy S22 Ultra will have a dedicated  slot for the S Pen just like the Galaxy Note   smartphones. Not only that but it also looks like  the Galaxy Note phones with that boxie...
Jacob Enderson
in
Tech
10 December 2021
· 21 The hype surrounding quantum computers is enormous but they're still very much in their infancy. Google has been tinkering with one they've dubbed Sycamore and its biggest success...
Alex
in
Tech
07 December 2021
· 18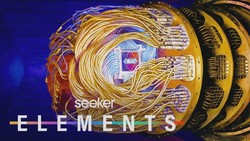 Why use an embedded operating system For some IoT applications, the more preprocessing that can be performed on remote IoT nodes, the fewer data the IoT nodes need to transmit bac...
Rachel Anne
in
Tech
30 November 2021
· 15 A flux capacitor is a fictional device that was created in the award-winning trilogy of films Back to the Future. It is used to power a time travel machine called a DeLorean DMC-12...
everybreakingwave
in
Tech
24 November 2021
· 18 · 1 Profiting from the growth of autonomous vehicles as well as the shift in automotive electronic and electrical architectures moving from centralization to distributed the domain con...
everybreakingwave
in
Tech
23 November 2021
· 28 · 1 It's been a while since we've heard anything regarding Samsung's next flagship tablet, but if you're waiting for a Galaxy Tab worthy of replacing your laptop, you're in luck becaus...
Alex
in
Tech
24 October 2021
· 24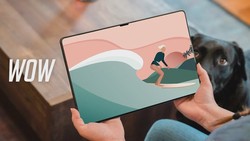 Have you ever heard about things talking to each other or things resonating messages between each other. You would laugh and get amazed hearing out such questions and will start w...
Rahul Karia
in
Tech
22 October 2021
· 9