Tech

(86)

There's speculation going on the internet that Samsung is redesigning or I might say replacing Bixby by an actual 3D model named Sam in short for Samantha. A lot of you commented y...

Kelly

in

Tech

03 June

· 85 · 2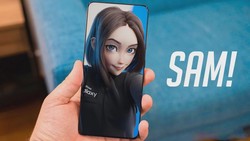 Here we are in 2020, and we are getting raised concern about 5G. Although 5G promises to deliver faster speeds to our phones and there are even home-based internet solutions that u...
Jacob Enderson
in
Tech
25 April 2020
· 15 · 2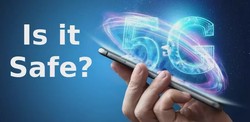 The latest tablet offering from Samsung comes in at around half the cost of a Tab S6, the question is, how much did the compromises impact the experience for potential buyers. Le...
Kelly
in
Tech
10 May 2020
· 107 · 2 Ever since the inception of the Galaxy Note series, Samsung sold only one Galaxy Note at a time. That however changed last year when Samsung launched two galaxy Notes the Galaxy No...
Den W.
in
Tech
05 June 2020
· 33 · 1 Are you a gamer looking for the best smartphone to cater to your budget and your gaming needs? There are tons of options out there, each with their strengths and weaknesses, so it...
Alex
in
Tech
05 June 2020
· 12 · 1 Just like smartphones and tablets, touch screen monitors allow you to draw, swipe between apps and videos, and zoom in and out with ultra-precision through your fingers. The differ...
Den W.
in
Tech
10 June 2020
· 202 · 1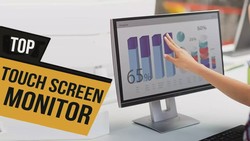 As an Android user, I roll my eyes when Apple invents a feature Android users have enjoyed for years, and most of the tech world goes crazy for it. I prefer the Android platform bu...
Den W.
in
Tech
09 July
· 21 · 1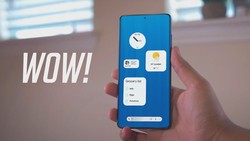 For most people, it is imperative to be virtually connected every day, may it be for work, leisure, or social life. To get the most out of what the Internet can offer, you need the...
Alex
in
Tech
11 June 2020
· 53 · 1 The Nigerian government, through its Ministry of Information and Culture, declared today that Twitter's operations in the country will be suspended. According to the statement iss...
Brown Wolf
in
Tech
04 June
· 27 · 1 There's an oft-repeated piece of advice among AV enthusiasts. If an HDMI cable is built to spec, and it functions properly, there's no reason to spend extra money on something fanc...
Alex
in
Tech
19 June 2020
· 55 · 1 Motion sensors are vital to home and business security. It is important to get the best motion detector, since your security system is only as effective as the motion detector set...
Jacob Enderson
in
Tech
23 June 2020
· 33 · 1 The Galaxy S21 series is one of the ambitious launches that Samsung has done, and all three phones are doing well in the market as far as reception is concerned. However, Samsung i...
Alex
in
Tech
06 June
· 15 · 1