Tech

(139)

Samsung has just made Sam the Samsung  girl official, and she's more than just a   theoretical virtual assistant. You  see, last year around this time,   this Samsung girl went vir...

Jacob Enderson

in

Tech

16 May

· 33 · 3 There's speculation going on the internet that Samsung is redesigning or I might say replacing Bixby by an actual 3D model named Sam in short for Samantha. A lot of you commented y...
Kelly
in
Tech
03 June 2021
· 140 · 2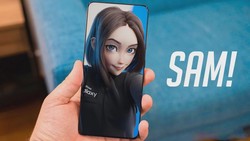 Samsung will launch two new Galaxy watch this  year, the Galaxy Watch 5 and Watch 5 Pro or Ultra.   They will offer the Watch 5 in two sizes, while  the Watch 5 Pro will only be of...
Den W.
in
Tech
14 May
· 23 · 2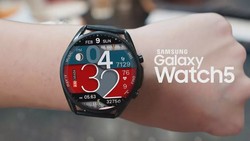 Here we are in 2020, and we are getting raised concern about 5G. Although 5G promises to deliver faster speeds to our phones and there are even home-based internet solutions that u...
Jacob Enderson
in
Tech
25 April 2020
· 18 · 2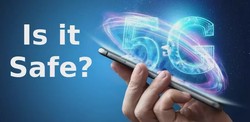 The latest tablet offering from Samsung comes in at around half the cost of a Tab S6, the question is, how much did the compromises impact the experience for potential buyers. Le...
Kelly
in
Tech
10 May 2020
· 139 · 2 In this article, we will talk about digital marketing tips for musicians and the promotion of music videos on some digital platforms. Digital Marketing and the Music Industry Dig...
StanleyJPena
in
Tech
29 March
· 27 · 1 Ever since the inception of the Galaxy Note series, Samsung sold only one Galaxy Note at a time. That however changed last year when Samsung launched two galaxy Notes the Galaxy No...
Den W.
in
Tech
05 June 2020
· 42 · 1 Are you a gamer looking for the best smartphone to cater to your budget and your gaming needs? There are tons of options out there, each with their strengths and weaknesses, so it...
Alex
in
Tech
05 June 2020
· 19 · 1 Just like smartphones and tablets, touch screen monitors allow you to draw, swipe between apps and videos, and zoom in and out with ultra-precision through your fingers. The differ...
Den W.
in
Tech
10 June 2020
· 292 · 1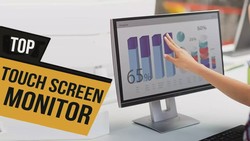 As an Android user, I roll my eyes when Apple invents a feature Android users have enjoyed for years, and most of the tech world goes crazy for it. I prefer the Android platform bu...
Den W.
in
Tech
09 July 2021
· 31 · 1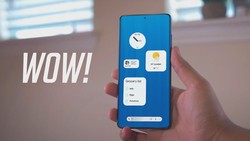 For most people, it is imperative to be virtually connected every day, may it be for work, leisure, or social life. To get the most out of what the Internet can offer, you need the...
Alex
in
Tech
11 June 2020
· 93 · 1 Samsung's S series phones have always  been android's main iPhone competitor,  and it has been that way ever since the  very first galaxy s device launched back   in 2010. With the...
Kelly
in
Tech
18 February
· 20 · 1