Tech

(46)

MSI has a new gaming monitor with some nice  features, the first of which is alphabet soup,   because this is the MAG274QRF-QD. It's got a 27 inch 16 by 9 IPS  panel with a 1440p...

JT

in

Tech

19 November 2020

· 3K · 1 · 1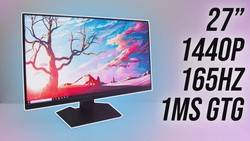 Intel just released some more information on their new Thunderbolt 4 standard, so if you're trying to tell the difference between Thunderbolt 3, Thunderbolt 4 and of course, USB4,...
Den W.
in
Tech
22 July 2020
· 1K · 1 Chances are, you don't think a whole lot about the charger you use to power up your phone, your laptop, or electric toothbrush. You plug it in, it clobbers your gadget with electro...
Alex
in
Tech
27 August 2020
· 138 · 1 Of all the technologies that we have right now that suggest we really are living in the future, perhaps nothing sounds more futuristic than the fact that we can transmit data with...
Jacob Enderson
in
Tech
17 April 2020
· 116 · 1 · 1 Just like smartphones and tablets, touch screen monitors allow you to draw, swipe between apps and videos, and zoom in and out with ultra-precision through your fingers. The differ...
Den W.
in
Tech
10 June 2020
· 111 · 1 Not long ago, we did an episode on a line of CPUs that were not made by AMD or Intel, but rather by an AMD-backed Chinese joint venture just for the Chinese market. But these aren'...
Alex
in
Tech
05 July 2020
· 77 · 1 The latest tablet offering from Samsung comes in at around half the cost of a Tab S6, the question is, how much did the compromises impact the experience for potential buyers. Le...
Kelly
in
Tech
10 May 2020
· 67 · 2 Life is full of situations where it makes sense to just take a shortcut, right? I mean, how many of us are guilty of just sticking of vase on top of a scratched table instead of re...
Alex
in
Tech
04 November 2020
· 59 If you've ever lost your phone charger, you know that while it can be annoying, it's typically not the end of the world, as you can always pop down to the store, grab any cheapo ha...
Alex
in
Tech
05 September 2020
· 55 Heat is the constant nemesis of any computer enthusiast, and between custom water loops, RGB fans and beefy tower-style heat sinks, a massive industry has sprung up around keeping...
Alex
in
Tech
20 October 2020
· 54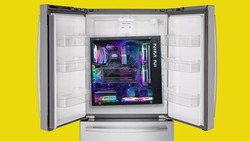 Whether its purpose is for gaming, work, or even home entertainment, curved monitors are slowly overtaking flat-screen monitors. In this video, we're going to look at the top five...
Alex
in
Tech
29 June 2020
· 48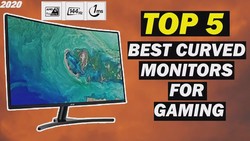 On August 28th, 2020, Elon Musk hosted a livestream with updates on his company Neuralink's progress toward making a brain machine interface. So what has changed in the time since...
Alex
in
Tech
04 September 2020
· 37 · 1