Web

(32)

You ever just want to yell stop it at your web browser when it's acting up. There is actually a button that's supposed to get the browser to do exactly that, the stop button. But i...

Kelly

in

Web

17 May

· 9 What is Web Development? Web development is the process of writing code or programming that makes a website work the way the owner wants it to. It focuses mostly on the parts of w...
hazelaudrin
in
Web
16 May
· 7 WordPress, a persuasive CMS for sites, is one of the most mind-blowing site building procedures in the current market. Accordingly, 39.5% of all sites and WordPress development ser...
avawilliam
in
Web
11 May
· 11 As a business owner, if you want to build and launch an eCommerce business but are not aware of the platform best suited for your needs. Let us acknowledge you about PrestaShop and...
Shiv Technolabs
in
Web
12 April
· 8 Data gathered from the internet allows you to analyze competitors' prices and automate manual workflows, and even create entire businesses by making publicly available data useful....
Ajay
in
Web
19 February
· 24 Nobody likes pushy notifications from software, but I got to give Microsoft credit for positively turning this into an art form. Like when you go to install Google Chrome, Windows...
Alex
in
Web
04 February
· 36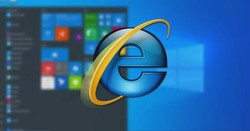 Google Chrome is the world's most popular browser by a wide margin. Well, let's just say you want to be a contrarian and use some alternative browser, maybe Vivaldi or Opera or Tor...
Alex
in
Web
03 February
· 30 Those of you who were teenagers or tweeners in the early 2000's, probably remember Myspace, the big dog in town before Facebook came along to steal it's thunder. Even once accounte...
Alex
in
Web
09 January
· 49 The world of the web has witnessed a revolution in the last decade. However, this revolution in web technologies has resulted in the emergence of a variety of web technologies whic...
Hitesh Chauhan
in
Web
23 September 2021
· 53 · 1 Why should you be learning web design and development? Websites have become the necessity of the 21st century as every organization must have an online representation. It is extre...
Ellie Singh
in
Web
27 August 2021
· 83 Thanks to advancements in technology and new standards, the Internet has evolved, and so have websites that we're fond of. Businesses no longer rely solely on their websites as inf...
rajesh singh
in
Web
24 August 2021
· 25 In recent years we have seen most of the debated topics and one of them is Laravel vs. CodeIgniter. For developing custom solutions with PHP development it is important to use a PH...
Shiv Technolabs
in
Web
28 July 2021
· 13