Web

(22)

The world of the web has witnessed a revolution in the last decade. However, this revolution in web technologies has resulted in the emergence of a variety of web technologies whic...

Hitesh Chauhan

in

Web

23 September

· 28 · 1 Why should you be learning web design and development? Websites have become the necessity of the 21st century as every organization must have an online representation. It is extre...
Ellie Singh
in
Web
27 August
· 47 Thanks to advancements in technology and new standards, the Internet has evolved, and so have websites that we're fond of. Businesses no longer rely solely on their websites as inf...
rajesh singh
in
Web
24 August
· 15 Node.js is a runtime environment based on Chrome's V8 JavaScript engine that helps in the execution of JavaScript code server-side. On the flip side, have you ever thought of the b...
Shiv Technolabs
in
Web
27 July
· 39 What Makes CodeIgniter Most Preferred Framework? For starters, the CodeIgniter frames comprise many outstanding capabilities to provide magnificent performance in a shor...
Shiv Technolabs
in
Web
26 July
· 23 React Native is a popular JavaScript framework developed by Facebook for building cross-platform mobile applications. Web developers can now write mobile applications that look and...
Shiv Technolabs
in
Web
26 July
· 15 Laravel is one of the most powerful frameworks in the market. And if you're also desirous to know the way Laravel can boost your business, you have got landed at the proper place....
Shiv Technolabs
in
Web
23 July
· 14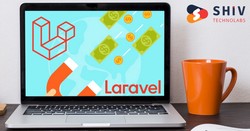 I assume you've just installed Drupal 8 on your system and now you are looking forward to getting your website up & running fast. Yes! I was also excited to use all the amazing fea...
Shiv Technolabs
in
Web
22 July
· 16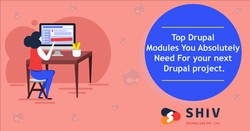 There's no doubt that the twenty-first century is a digital age. And, in order to create an application in this age, particularly from the ground up, you'll need a software stack t...
Shiv Technolabs
in
Web
22 July
· 14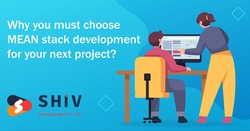 React Native is a Facebook platform for creating React applications for Android and iOS. If you're familiar with React Native App Development Services, you're aware that beginning...
Hire React Native Developers
in
Web
09 July
· 461 You surely came across the "Connection Is Not Private" error whenever you're trying to visit a website. We know what brought you here. 95% of the time, people close the tab whenev...
Priya Rai
in
Web
24 June
· 399 Design is a primary aspect of any app development project. But the stakes are even higher in game development & Casino game development. For a rummy game app clone, the user interf...
Hemendra Singh
in
Web
24 June
· 23