Web

(22)

True or false? IndexedDB is limited to 25 MB. False. Gone are the days of tiny storage quotas. True or false? Local storage should be avoided. True. It's synchronous and may cause...

Alex

in

Web

19 July 2020

· 595 · 1 React Native is a Facebook platform for creating React applications for Android and iOS. If you're familiar with React Native App Development Services, you're aware that beginning...
Hire React Native Developers
in
Web
09 July
· 459 You surely came across the "Connection Is Not Private" error whenever you're trying to visit a website. We know what brought you here. 95% of the time, people close the tab whenev...
Priya Rai
in
Web
24 June
· 397 Google has published a plan to add new mechanisms in Chrome to protect against unsafe file downloads. In Chrome 86, which is scheduled to be released on October 26th, all types of...
Den W.
in
Web
08 February 2020
· 337 · 1 When Tim Berners-Lee proposed the idea  for the World Wide Web back in 1989,   he wrote about a "universal linked  information system". His exact words:   "a place to be found f...
Den W.
in
Web
23 November 2020
· 137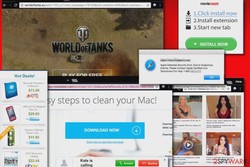 Why should you be learning web design and development? Websites have become the necessity of the 21st century as every organization must have an online representation. It is extre...
Ellie Singh
in
Web
27 August
· 47 Laravel core team has released version 6.5 of the PHP framework Laravel. This update introduces several new methods for the LazyCollection, the String Helper and the Query Builder....
Alex
in
Web
13 November 2019
· 46 · 1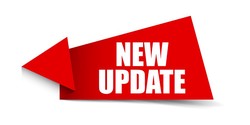 In this post I want to walk you through how Google makes their money. In other words, I'm going to explain Google's business model. Did you know that Google's parent company,...
Alex
in
Web
29 March 2020
· 44 Node.js is a runtime environment based on Chrome's V8 JavaScript engine that helps in the execution of JavaScript code server-side. On the flip side, have you ever thought of the b...
Shiv Technolabs
in
Web
27 July
· 39 Web browsing has changed a lot over the years. There's no more Home button, we browse with tabs instead of opening a new window every time, and a GeoCities page, with lots and lots...
Alex
in
Web
08 July 2020
· 31 · 1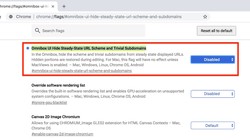 Free access to information is one of the hallmarks of the modern web. I mean, how many times have you fallen down a Wikipedia hole at two in the morning only to wake up the next mo...
Kelly
in
Web
15 March
· 30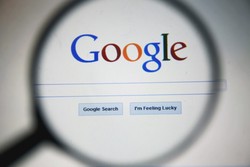 The world of the web has witnessed a revolution in the last decade. However, this revolution in web technologies has resulted in the emergence of a variety of web technologies whic...
Hitesh Chauhan
in
Web
23 September
· 28 · 1