Windows

(14)

The Error 2753 the record isn't set apart for establishment is regularly experienced when the client attempts to introduce or uninstall certain applications. More often than not, t...

thomaslane

in

Windows

02 May

· 30 Sage blunder 1101 is a typical mistake which happens to your pc while it falls the vivacious window application. Essentially, this mistake manifests simultaneously as placing in pr...
thomaslane
in
Windows
20 April
· 5 Runtime Error 372 is a mistake made by your PC's powerlessness load up the "imagelist" control from a bunch of programming. The blunder fundamentally implies that a significant rec...
thomaslane
in
Windows
18 April
· 14 You know what really overcooks my rib eye to an inedible extra well done? How horribly inconvenient Windows' audio settings have been for years! I mean, sure, turning the volume u...
Jacob Enderson
in
Windows
16 February
· 25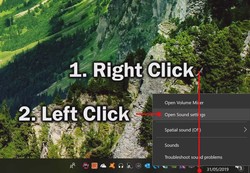 Remember when Norton, McAfee, and Webroot ruled the world, and we were all buying separate antivirus security suites for our computers? These days, many of us have forgotten about...
Jacob Enderson
in
Windows
12 February
· 55 Psapi.dll Error Code on my computer          Psapi.dll is a library file that provides support for process status. Psapi.dll is a system process that is needed for your PC to wor...
ONLINESUPP54
in
Windows
01 February
· 30 · 2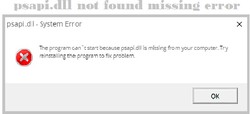 If you're anything like most gamers, you were probably outraged when Microsoft announced that Windows 11 wouldn't officially support any CPU released before about 2017. But as usua...
Jacob Enderson
in
Windows
13 July 2021
· 47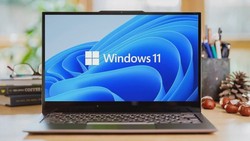 Even if you know, absolutely nothing about computers, turning off a PC, it's pretty simple, right? When you press the button on the front or the side or just click shut down on the...
Jacob Enderson
in
Windows
12 May 2021
· 74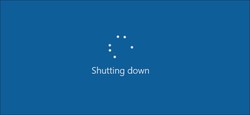 Unlike the 1990s and 2000s, where we expected a new version of Windows every few years, Microsoft seems pretty set on making Windows 10 the last version of Windows ever, incrementa...
Alex
in
Windows
02 September 2020
· 28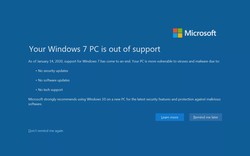 If you are using both Linux and Windows, then sometimes the familiar UNIX tools are missing in the Windows shell. These little helpers make life so much easier. That's why it's nic...
Jacob Enderson
in
Windows
31 August 2020
· 301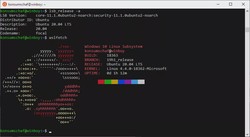 Happy birthday Windows 95. You introduced the world to the Start menu and so much more. Man, they grow up so fast. So today to celebrate this amazing occasion, we're going to time...
Alex
in
Windows
24 August 2020
· 194 · 1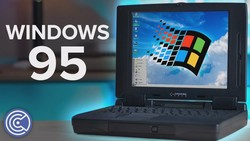 Windows is the world's most popular desktop operating system, but anyone who's used it for any length of time knows that it doesn't mean it's perfect. I mean, McDonald's serves ove...
Alex
in
Windows
09 August 2020
· 99