The iPadOS 15 was unveiled by Apple during its Worldwide Developers Conference (WWDC) 2021 event. Multi-tasking shared notes, and multi-tasking are just a few of the new operating...
Brown Wolf
in
News
07 June
· 15 Apple has presented details about some of the exciting new features coming to AirPods during the ongoing WWDC 2021 keynote. Conversation boost will be added to the popular TWS earb...
Brown Wolf
in
News
07 June
· 11 Microsoft stated today that Windows Virtual Desktop will be renamed Azure Virtual Desktop (AVD). It also highlighted a few new features that will be added to the service. According...
Brown Wolf
in
News
07 June
· 12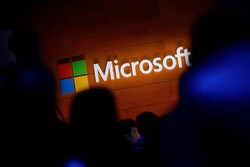 Alexis Patjane was with several friends at a local hookah bar in Mexico City in 2014 when the bar ran out of tobacco. They thought they could order some online and have it delivere...
Brown Wolf
in
Business
07 June
· 29 AMD's Ryzen 3 5300G, the company's most entry-level Cezanne Desktop APU with a quad-core design, has been overclocked to an amazing 5.6 GHz using LN2 cooling. APISAK spotted the CP...
Brown Wolf
in
News
07 June
· 27 · 1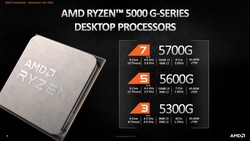 To say goodbye to the activation banner, you'll need to activate Windows 10. If you're using the Pro or Enterprise versions of Windows 10, you'll be able to take advantage of the a...
Brown Wolf
in
Howtos
07 June
· 12 · 1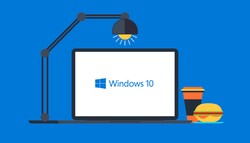 Twitter is believed to be nearing the launch of its long-awaited "Super Follows" feature, which would allow users to pay for extra content provided by popular Twitter personalities...
Brown Wolf
in
News
07 June
· 10 · 1 Elon Musk has been the latest target of Anonymous, a well-known hacker group. Anonymous has issued a warning shot to Tesla CEO Elon Musk in a new video highlighting his wrongdoings...
Brown Wolf
in
News
07 June
· 17 · 1 TikTok, a popular short-form video-sharing site, quietly changed its privacy policy in the United States, allowing it to collect biometric data such as faceprints and voiceprints f...
Brown Wolf
in
News
06 June
· 16 · 1 Apple is expected to launch the iPhone 13 series later this year. The Cupertino tech giant is expected to unveil four smartphone models, including the iPhone 13, iPhone 13 Pro, iPh...
Brown Wolf
in
Apple
06 June
· 192 · 1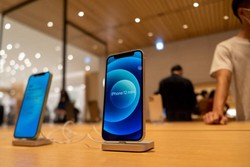 Apple's developer-focused WWDC 2021 event is just a day ahead, and rumours regarding the company's plans have already begun to surface. Although we know that the Cupertino tech gia...
Brown Wolf
in
News
06 June
· 45 · 1 The developers of the Far Cry series, Ubisoft, stated that Far Cry 6 and Rainbow Six Quarantine had been delayed due to the Coronavirus-led pandemic, which was originally scheduled...
Brown Wolf
in
Gaming
06 June
· 66 · 1