Microsoft promised in March that End to End Encryption would be available in Microsoft Teams soon, and today the company has finally provided an update on the feature's debut. End...
Brown Wolf
in
News
03 June
· 3K · 2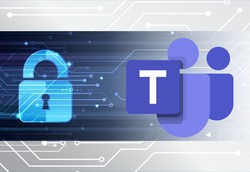 The OnePlus Nord CE will be available in India on June 10th. This is an India-specific smartphone that, like the original Nord, will enable 5G. Before the launch, the manufacturer...
Brown Wolf
in
News
03 June
· 11 · 1 Signal Messenger is having its Zoom moment in 2021. The trend started when WhatsApp, the world's most popular IM (Instant Messaging) platform, made a controversial change in the pr...
Brown Wolf
in
Howtos
30 January
· 32 · 1 Most of us are familiar with iMessage. If you have an Apple device you've almost certainly used it. iMessage is the app that allows you to send texts to and from various Apple devi...
Brown Wolf
in
Apple
27 January
· 638 · 1