Microsoft promised in March that End to End Encryption would be available in Microsoft Teams soon, and today the company has finally provided an update on the feature's debut. End...
Brown Wolf
in
News
03 June
· 3K · 2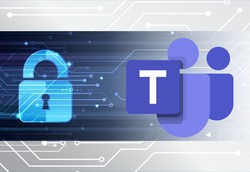 Microsoft has added yet another feature to Teams that have been highly sought. 'In a meeting,' 'Presenting,' 'In a call,' 'Out of office,' 'Be right back,' and many other status op...
Brown Wolf
in
News
04 June
· 51 · 2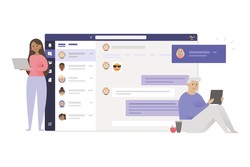 The OnePlus Nord CE will be available in India on June 10th. This is an India-specific smartphone that, like the original Nord, will enable 5G. Before the launch, the manufacturer...
Brown Wolf
in
News
03 June
· 11 · 1 Most of us are familiar with iMessage. If you have an Apple device you've almost certainly used it. iMessage is the app that allows you to send texts to and from various Apple devi...
Brown Wolf
in
Apple
27 January
· 638 · 1 Microsoft today unveiled a number of new features for the Edge browser's font rendering technology, including contrast enhancement, text gamma correction, and more. Edge Insiders c...
Brown Wolf
in
News
03 June
· 63 · 1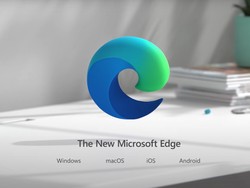 The Galaxy Book Go and Galaxy Book Go 5G, Samsung's latest Windows 10 laptops that operate on Snapdragon computing platforms, have been released in the United States. The Galaxy Bo...
Brown Wolf
in
News
03 June
· 12 · 1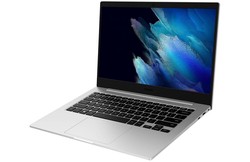 According to Facebook CEO Mark Zuckerberg, WhatsApp will soon allow you to use the popular instant messaging app on several devices at the same time. According to top executives, t...
Brown Wolf
in
News
03 June
· 14 · 1 BYJU'S, an EdTech startup, established a partnership with tech juggernaut Google on Wednesday to provide a learning solution for schools. According to a statement, BYJU has collab...
Brown Wolf
in
Business
03 June
· 27 · 1 Signal Messenger is having its Zoom moment in 2021. The trend started when WhatsApp, the world's most popular IM (Instant Messaging) platform, made a controversial change in the pr...
Brown Wolf
in
Howtos
30 January
· 32 · 1 Flatheads, an online footwear startup, has received an undisclosed amount of growth money from GetVantage, an eCommerce investment platform. The brand, which was launched just bef...
Brown Wolf
in
Business
03 June
· 15 · 1 Spotify's recent updates have significantly changed the library menu, most recently with the addition of an "Only You" functionality. However, the most recent Spotify for Android u...
Brown Wolf
in
News
03 June
· 14 · 1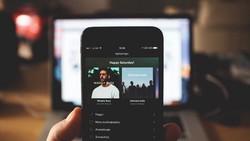 We've seen various tech titans, like Samsung and Apple, jump on the bandwagon, citing the popularity of Bluetooth-based trackers in the market. They released their own item-trackin...
Brown Wolf
in
News
03 June
· 10 · 1