Let's say that you want to add a user to root privileges. One of the reasons you might want to do this is if you don't want to provide someone with the root password, but want them...
Alex
in
Linux
09 September 2020
· 41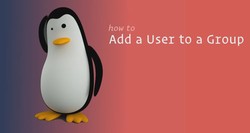 In this review, we're going to look at the top five gaming desks available on the market today. We made this list based on our own opinion, research, and customer reviews. We've co...
Alex
in
Gaming
08 September 2020
· 105 If you've ever lost your phone charger, you know that while it can be annoying, it's typically not the end of the world, as you can always pop down to the store, grab any cheapo ha...
Alex
in
Tech
05 September 2020
· 82 On August 28th, 2020, Elon Musk hosted a livestream with updates on his company Neuralink's progress toward making a brain machine interface. So what has changed in the time since...
Alex
in
Tech
04 September 2020
· 38 · 1 RTX 3070 is going to outperform a 2080Ti at less than half the price, $499. Is Nvidia insane? I mean, even with all of the leaks indicating that Ampere was going to be super powerf...
Alex
in
Hardware
03 September 2020
· 177 · 1 We've all been sitting in our homes for months now, and most days we hear something about how the vaccine to stop the spread of COVID-19 is just around the corner. There are actual...
Alex
in
Health
03 September 2020
· 38 · 1 So what is an Ansible playbook? In this article we're going to define what an Ansible playbook is. We're going to differentiate the playbook from the play. We're gonna look at ho...
Alex
in
Devops
02 September 2020
· 11 We are all, in my opinion, rightfully excited about the James Webb Space Telescope launch in 2021. Such a powerful space telescope will allow us to see things extremely far away...
Alex
in
Space
02 September 2020
· 66 · 1 In this article, we'll be talking about some exciting news related to Red Hat certification. They're going remote and the expiration dates have been extended. Ubuntu has released...
Alex
in
Linux
02 September 2020
· 23 Unlike the 1990s and 2000s, where we expected a new version of Windows every few years, Microsoft seems pretty set on making Windows 10 the last version of Windows ever, incrementa...
Alex
in
Windows
02 September 2020
· 19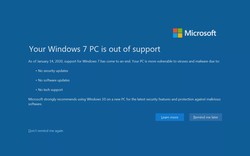 When Sabrent announced their Rocket XTRM-Q SSD drives, we instantly pre ordered one, and then a couple of weeks later, they reached out to us and offered to send us a couple of the...
Alex
in
Hardware
31 August 2020
· 261 · 1 The internet has gone from being a curiosity, to something that has profoundly changed our way of life, in the space only about 25 years. But what if we could take a gigantic leap,...
Alex
in
Internet
29 August 2020
· 24 · 1 · 1