Introduction The world of business is a dynamic and ever-changing landscape, with new opportunities and challenges emerging every day. From small startups to multinational corporations, businesses of...
27 July ·
0
· 5
·
Asad Israel Yaqoob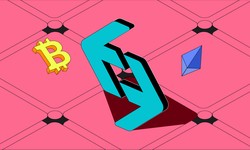 errorism is a form of violence and intimidation that is carried out by individuals or groups with political or ideological motivations. It involves the use of fear, violence, and propaganda to achieve political, religious, or social goals. Terrorist acts can take many different forms, including bomb...
29 March ·
0
· 148
·
Asad Israel Yaqoob
Modren state A modern state is a political entity that has a centralized government and exercises sovereign control over a defined geographic territory. The modern state typically has a complex bureaucratic apparatus that enforces laws, collects taxes, and provides public services such as educatio...
28 March ·
0
· 10
·
Asad Israel Yaqoob