Balraj
Joined: 3 months ago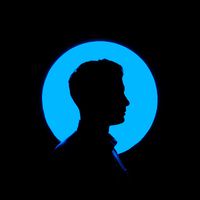 This is a great computer.  It changed how we think about mobility and probably saved the spines of an entire generation of latte-sipping college kids.  So why is it then that Apple...
Balraj
in
Apple
25 April
· 3 In December 2020, HiSense, the company known for making TVs, announced the A7 5G smartphone as the world's first smartphone featuring an e-ink display with 5G connectivity support,...
Balraj
in
News
01 February
· 16 · 1 Over the past few years, Android updates have primarily been focused on improving the privacy of the operating system. With recent Android versions, Google has given users more con...
Balraj
in
Howtos
31 January
· 9 The Linux Mint project just opened today the upgrade path from Linux Mint 20 "Ulyana" to their newest release Linux Mint 20.1 "Ulyssa." Based on Ubuntu 20.04.1 LTS (Focal Fossa) a...
Balraj
in
Linux
30 January
· 13 Signal Messenger is having its Zoom moment in 2021. The trend started when WhatsApp, the world's most popular IM (Instant Messaging) platform, made a controversial change in the pr...
Balraj
in
Howtos
30 January
· 28 Most of us are familiar with iMessage. If you have an Apple device you've almost certainly used it. iMessage is the app that allows you to send texts to and from various Apple devi...
Balraj
in
Apple
27 January
· 258