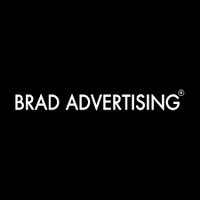 Follow
Shopify Plus Agency, eCommerce Marketing Experts Since 2014. We design, build & grow shopify stores, Trusted by 200+ eCommerce brands worldwide
Introduction In today's digital age, establishing an online presence is crucial for businesses. With the rise of ecommerce, having a reliable platform to sell products and showcase your designs is essential. This article explores how you can build your ecommerce and design business with Shopify, a...
08 June ·
0
· 1
·
bradadvertising
Introduction As e-commerce continues to grow, businesses are constantly searching for new ways to increase sales and revenue. One platform that has risen in popularity in recent years is Shopify. Shopify is an all-in-one e-commerce platform that allows businesses to create an online store, manage i...
31 May ·
0
· 24
·
bradadvertising
Shopify has become one of the most popular e-commerce platforms in recent years, offering a simple and intuitive interface for anyone to start an online store. One of the most attractive features of Shopify is its ability to integrate with dropshipping, a business model that has been gaining tractio...
27 April ·
0
· 1
·
bradadvertising
If you're running a blog on your Shopify website, it's important to track how many people are visiting your blog posts. This information can help you understand which blog posts are resonating with yo...
07 April ·
0
· 27
·
bradadvertising
In 2023, having an online presence for your business is more important than ever. And if you're looking to set up an online store, Shopify is one of the best platforms to consider. With its user-frien...
24 March ·
0
· 21
·
bradadvertising
Shopify is a popular ecommerce platform that enables businesses to create an online store quickly and easily. One of the most important decisions you will need to make when setting up your Shopify sto...
07 March ·
0
· 3
·
bradadvertising
In the world of e-commerce, one of the keys to success is reaching customers in their own language. This is where Shopify translation comes in - the ability to create a multilingual website that can be tailored to customers around the world. With Shopify translation, businesses can expand their reac...
27 February ·
0
· 1
·
bradadvertising