Smartphones and tablets have become ubiquitous, and people expect businesses to have a mobile presence.  It's no secret that an increasing number of businesses are choosing to develop their mobile apps for a more customized experience. After all, consumers are spending more and...
Chole Smith
14 October 2022 ·
0
· 7
Nearby  6 billion individuals around the world actively use the Internet service, representing approximately 70% of the entire world population. Businesses are growing more consci...
Chole Smith
06 October 2022 ·
0
· 5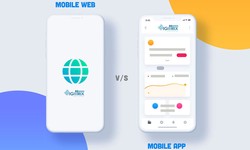 Many people aspire to be innovators and business owners, but before the internet, setting up a business was indeed a challenging task. Anyone with ample time and determination can now create an eCommerce platform and distribute things online. It takes a lot of effort to start a w...
Chole Smith
29 September 2022 ·
0
· 4
If you're looking for a fast, lightweight, and performant JavaScript framework for your next web project, then React Js is definitely the way to go. But how does React Js stand up...
Chole Smith
14 September 2022 ·
0
· 12