 Using eco-friendly materials while developing or remodelling a project is advantageous for the environment as well as for producing a healthier and more sustainable living environment. Finding environ...
15 May ·
0
· 11
·
Daisy
India is thriving at a time when the rest of the world is in recession. When it comes to real estate investing, India has emerged as the ideal new location for investors. Many individuals are now inte...
14 April ·
0
· 5
·
Daisy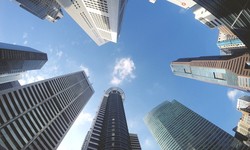 Marriage bureaus play a very magnificent role to inculcate marriages based on Indian culture. The numbers of marriage bureau have installed many of the various modules and sub–modules. The most...
14 February ·
0
· 6
·
Daisy