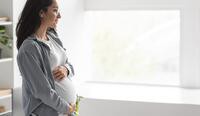 Follow
Indian Egg Donors is the premier resource in New York City and across the United States for those who are looking for egg donors and surrogates. We have over 1,000 egg donors and surrogates in our database and work with top fertility clinics and clients world-wide.
Are you a compassionate individual residing in New York looking to make a significant impact on someone else's life? Becoming an egg donor might be the life-changing journey you have been searching fo...
02 August ·
0
· 1
·
Dee Gulati
In the realm of assisted reproductive technologies, private egg donation has emerged as a personalized and viable option for individuals and couples seeking to build their families. This article aims...
20 June ·
0
· 1
·
Dee Gulati