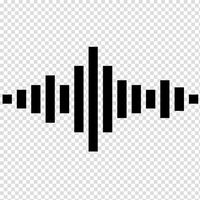 Posts by Den W.

(53)

When shopping for a new gaming desktop, finding the best unit that suits your needs will be challenging. All desktops can be called gaming PCs since all of them are capable of runn...

Den W.

in

Gaming

04 June

18 1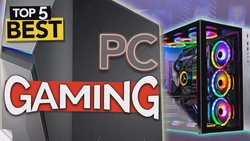 Windows 10 comes in a number of different editions, but which one should you buy? Is it worth paying for Pro over Home? What about the Enterprise edition? I'm going to cover the d...
Den W.
in
Windows
03 June
14 2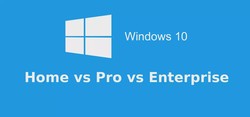 The "onosecond" is the second after you make a terrible mistake. The second when you realise what you just did and that there's nothing you can do about it, the second when all th...
Den W.
in
Devops
01 June
8 1
When we were younger all we wanted to do was make our own Super Mario game. We'd take graph paper, look at level maps in Nintendo Power, and try to design our own Super Mario Broth...
Den W.
in
Gaming
29 May
6 1
When you are a competitive gamer, choosing the perfect gaming laptop is the most crucial step to a winning career. The latest gaming laptops these days have upgraded their overall...
Den W.
in
Gaming
25 May
23 1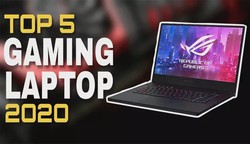 We've been hearing quite a lot about the specs of the Galaxy Note 20 and Note 20+ recently. But today we're getting an early look at the potential design of the smaller Note 20 han...
Den W.
in
Gadgets
20 May
2 1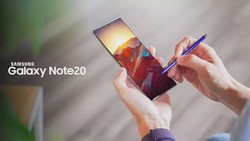 Almost 15 months ago Samsung launched a new fingerprint sensor that uses sound waves to map the ridges on your finger and unlock your phone. It was developed by Qualcomm which is m...
Den W.
in
Gadgets
15 May
2 1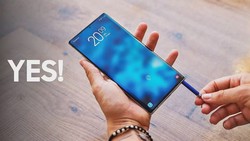 No matter who you are, star athlete, charismatic tech news host, or Eastern Bloc dictator, holding onto power is a difficult task. And perhaps few people realized this more than th...
Den W.
in
Uncategorized
13 May
4 1
Are there problems that computers can't solve? Even if you work with the cleverest programmers, even if you have infinite time and energy and more computing power than could possib...
Den W.
in
Programming
12 May
2 1
Today, Tesla stock makes up over 90% of my stock portfolio by value and my average cost basis is in the mid $200s. I'm an opportunistic investor. Most are not. Most investors prefe...
Den W.
in
Uncategorized
09 May
If you have an interest in IT then a homelab can be a great way to improve your skills, and they can be a lot of fun. They can get pretty out of control though if you let them; so...
Den W.
in
Cloud
07 May
21 2
Galaxy S20 started exhibiting significant parity issues between two of its versions, the Exynos and Snapdragon. Samsung has managed to keep the fact that their in-house Exynos SoCs...
Den W.
in
Mobile
05 May
19 1