Den W.
Joined: 1 year ago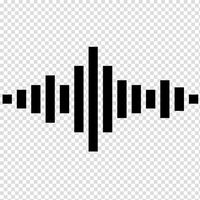 Google has published a plan to add new mechanisms in Chrome to protect against unsafe file downloads. In Chrome 86, which is scheduled to be released on October 26th, all types of...
Den W.
in
Web
08 February 2020
· 337 · 1 Looking for the best CPU for gaming? In this article we'll break down the top CPUs available whilst comparing them for price versus performance.  In the first category, we take a l...
Den W.
in
Hardware
15 February 2020
· 23 · 1 Over the years, smartphone companies have worked hard to give consumers the optimal user experience, and part of this is in the field of photography. Improvements in camera sensors...
Den W.
in
Mobile
16 July
· 32 · 1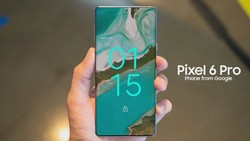 Intel just released some more information on their new Thunderbolt 4 standard, so if you're trying to tell the difference between Thunderbolt 3, Thunderbolt 4 and of course, USB4,...
Den W.
in
Tech
22 July 2020
· 1K · 1 It's pretty clear by now that Apple is planning on bringing 5G to their iPhone 12 lineup which they should reveal about two months from now. And some rumors are even pointing to Ap...
Den W.
in
Gadgets
23 July 2020
· 34 · 1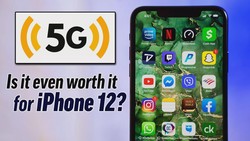 If you read my previous articles on Apple Silicon Mac Gaming, you'll know how confident I am that Apple's transition from Intel chips to their own Apple Silicon chips on their Mac...
Den W.
in
Apple
09 August 2020
· 838 · 1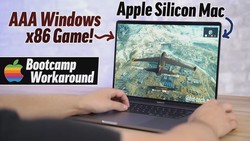 Are you looking for the best gaming headset? In this article, we will top gaming headsets on the market. 1. SteelSeries Arctis Pro Wireless SteelSeries is a well-respected brand a...
Den W.
in
Accessories
17 April 2020
· 110 · 1 You're thinking about buying Samsung's new Galaxy Buds Live for your iPhone, but the question is how well do they work if you don't own an android phone? I've been using them with...
Den W.
in
Gadgets
20 August 2020
· 143 · 1 The RTX Real-time Ray Tracing Beta for Minecraft Bedrock is finally here and it looks absolutely amazing.  I'm going to tell you guys all about it. But first, there's some really c...
Den W.
in
Gaming
23 April 2020
· 63 · 1 Video games! Now more than ever, they're a dependable source of entertainment and escapism. At the end of last year you could look to April, blissfully unaware about the oncoming s...
Den W.
in
Gaming
27 April 2020
· 20 · 1 History is littered with examples of dominant forces that later fell by the wayside. The Roman Empire, disco music, Dallas Cowboys and so it is in the tech world. To kick things...
Den W.
in
Software
01 May 2020
· 182 · 1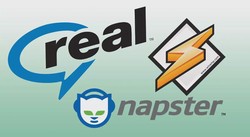 In the early days of computing, programmers needed to be very sure about the data they were operating on. If an operation was fed a number when it was expecting a letter, a chara...
Den W.
in
Programming
04 May 2020
· 20 · 1