Den W.
Joined: 1 year ago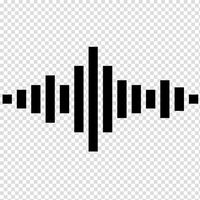 Let's see if the ASUS TUF FX505DU in 2020 performs any better than when I originally tested it 10 months ago after the latest driver, BIOS and game updates to see if it's still w...
Den W.
in
Hardware
05 May 2020
· 156 · 2 In the early days of computing, programmers needed to be very sure about the data they were operating on. If an operation was fed a number when it was expecting a letter, a chara...
Den W.
in
Programming
04 May 2020
· 19 · 1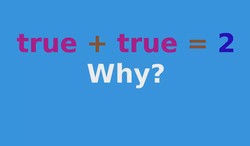 History is littered with examples of dominant forces that later fell by the wayside. The Roman Empire, disco music, Dallas Cowboys and so it is in the tech world. To kick things...
Den W.
in
Software
01 May 2020
· 116 · 1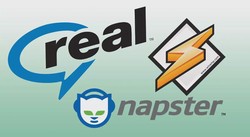 Video games! Now more than ever, they're a dependable source of entertainment and escapism. At the end of last year you could look to April, blissfully unaware about the oncoming s...
Den W.
in
Gaming
27 April 2020
· 17 · 1 If you're a gamer, you probably know that using the integrated graphics built in to your computer's processor, instead of a full-fledged, discrete graphics card, is about like eati...
Den W.
in
Hardware
27 April 2020
· 17 · 2 · 1 Typically, when we get excited about improvements to gaming performance, it's because of some new piece of hardware like a high refresh rate monitor or a graphics card that's beefi...
Den W.
in
Gaming
26 April 2020
· 20 · 2 The RTX Real-time Ray Tracing Beta for Minecraft Bedrock is finally here and it looks absolutely amazing.  I'm going to tell you guys all about it. But first, there's some really c...
Den W.
in
Gaming
23 April 2020
· 46 · 1 The soul of every computer is its OS, the operating system. There are many operating systems in existence today. We are going to discuss two basic ones, Linux and Unix. There has...
Den W.
in
Linux
18 April 2020
· 160 · 2 Are you looking for the best gaming headset? In this article, we will top gaming headsets on the market. 1. SteelSeries Arctis Pro Wireless SteelSeries is a well-respected brand a...
Den W.
in
Accessories
17 April 2020
· 87 · 1 Yes, memes have become so popular on the Internet (they are exchanged by people of all ages), some companies even appeared a position for people who understand the meme and used th...
Den W.
in
Uncategorized
01 April 2020
· 43 Looking for the best CPU for gaming? In this article we'll break down the top CPUs available whilst comparing them for price versus performance.  In the first category, we take a l...
Den W.
in
Hardware
15 February 2020
· 22 · 1 Back when I got started, it was easy to make a killing with digital marketing. All you got to do is rank some random blog spot website, or WordPress.com website. Throw on some affi...
Den W.
in
Marketing
13 February 2020
· 15 · 2 · 1