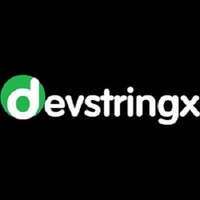 Follow
Devstringx Technologies 16192, Coastal Highway, Lewes, Delaware - 19958, USA
Devstringx technologies is the fastest growing and most recommended software development company in Noida, India. We focus on serving high-quality services to bring client results. Apart from development our software testing services help to increase your product efficiency, save your time & money, and increase ROI. We offer simple, customized yet effective solutions for your business through our IT services & promoting them in the correct order to tab the right audience at the right time
What Is Windows Application Driver (WinAppDriver)? WinAppDriver is a service to support Selenium-like UI Test Automation on Windows Applications. This service supports testing Universal Windows Platf...
11 months ago ·
0
· 558
·
Devstringx Technologies
Codeigniter has powered many web applications over the years. With changing times and changing needs, the framework continues to mature. The current advanced versions of Codeigniter are suitable for e...
29 September 2022 ·
0
· 35
·
Devstringx Technologies
If you're building an app, you'll need to decide on the front-end development language you'll use to develop your application. There are many options, from more traditional to less c...
20 September 2022 ·
0
· 5
·
Devstringx Technologies