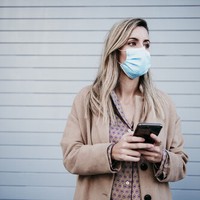 Follow
Ellie Singh is a Professional Web Designer and App Developer at website valley. She is a Rewarding Freelancer & Web Entrepreneur serving new entrepreneur's launches their first effective online business.
Introduction Abdominal pain is a common yet perplexing issue experienced by people of all ages. It is a distressing symptom that can be caused by a multitude of factors, ranging from mild and self-li...
22 July ·
0
· 2
·
Ellie Singh
Introduction In the realm of herbal wonders, few plants have captured the world's imagination quite like ginseng. Revered for centuries for its medicinal properties, ginseng continues to captivate an...
22 July ·
0
· 1
·
Ellie Singh
People naturally want to buy from companies they admire. But, more crucially, people are typically hesitant to look at unfamiliar businesses. That's why any marketing strategy's essential part is work...
1 year ago ·
0
· 6
·
Ellie Singh
Google reviews are crucial for many eCommerce brands. They don't only offer metrics for evaluation but lure customers into buying something. Most people look to google when it comes to making internat...
10 November 2022 ·
0
· 19
·
Ellie Singh
Why should you be learning web design and development? Websites have become the necessity of the 21st century as every organization must have an online representation. It is extremely important that...
27 August 2021 ·
0
· 152
·
Ellie Singh