Ellie Singh United Kingdom
Ellie Singh is a Professional Web Designer and App Developer at website valley. She is a Rewarding Freelancer & Web Entrepreneur serving new entrepreneur's launches their first effective online business.
Joined: 4 months ago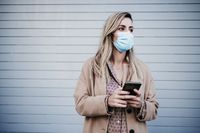 Why should you be learning web design and development? Websites have become the necessity of the 21st century as every organization must have an online representation. It is extre...
Ellie Singh
in
Web
27 August 2021
· 56