 Follow
Eyes are the most precious thing for a human in the world. Only your eyes make it possible to perceive up to 80% of all impressions. Even if other senses of your body fail, it will...
Florida Eyecare Associates
21 July ·
0
· 16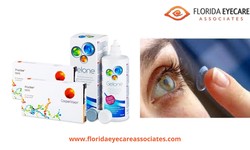 It is equally important to choose your eye doctor. After all, you are handing the care of your eyes to a specialist whom you trust. The eye medical care specialist takes care of yo...
Florida Eyecare Associates
10 June ·
0
· 11
Do you feel as you're blinking more than you used to? Are you facing vision issues while reading and getting some type of headaches? It is the smart indication that it's time to fi...
Florida Eyecare Associates
11 January ·
0
· 27