Glownight Games B-1101, Mondeal Square, Circle P, Opp. Honest Restaurant, S.G. Highway, Prahlad Nagar, Ahmedabad, Gujarat 380015, India.
Glownight Games is a leading 2D and 3D Game development, iOS & Android mobile game development company in India building games with great design & high-performance.
Joined: 3 months ago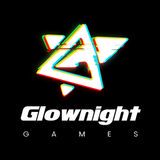 Just a decade ago, developing a gaming application was such a daunting task — you had to invest a lot of time and money — plus you required resources with expert skill-sets to deve...
Glownight Games
in
Gaming
08 July
· 6 The world of mobile games has been evolving impressively, with new technologies and high-end processing powers being introduced almost every other quarter. This has led to an incre...
Glownight Games
in
Gaming
08 July
· 3