I've compared Nvidia's new RTX 3090 graphics card against the 2080 Ti from last generation in games at 4K, 1440p, and 1080p resolutions as well as content creator workloads to see...
JT
in
Hardware
24 September
· 590 · 3 · 1
The ASUS Zephyrus G14 is a smaller 14" gaming laptop that still packs in good specs, but how well does it actually perform in games? I've tested 20 different games at all setting...
JT
in
Hardware
09 April
· 1K · 3 · 2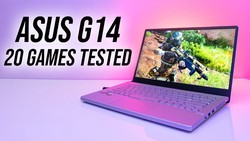 The Lenovo C940 is a smaller 14" 2-in-1 premium laptop, let's check it out in this detailed review and help you decide if it's something you should consider. For the specs my...
JT
in
Hardware
05 June
· 15 · 2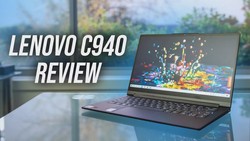 Gigabyte have refreshed their Aero 17 laptop with Intel 10th gen processor, faster memory and Nvidia Super graphics, let's find out how this new configuration performs and see what...
JT
in
Hardware
11 May
· 37 · 2
The MSI GS66 is a thinner gaming laptop with some powerful hardware inside, so just how hot does it get? Let's find out and see what improvements can be made to thermals and perfor...
JT
in
Hardware
25 April
· 374 · 2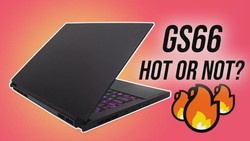 The Aorus FI27Q-P from Gigabyte offers some impressive specs for a gaming monitor, let's find out if it's worth it for the price in this monitor review. The IPS panel is 27 in...
JT
in
Hardware
20 April
· 25 · 2
The MSI MAG272CQR is a cheaper 165Hz 1440p gaming monitor that's got a lot of value to offer, let's check it out in this review and find out if you need to make any compromises f...
JT
in
Hardware
10 April
· 39 · 2
Let's find out what the differences are between the Intel i5-9300H and AMD Ryzen 7 3750H laptop processors. Starting with the specs, we can see that both have 4 cores and 8 threads...
JT
in
Hardware
12 April
· 86 · 2 · 1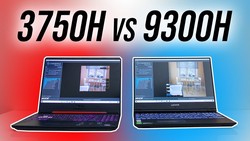 AMD's new Ryzen 9 4900HS has quite a lot of processing power available, but just how well does it stack up against Intel's best 8 core laptop chip and others? Let's find out!...
JT
in
Hardware
07 April
· 44 · 2 · 1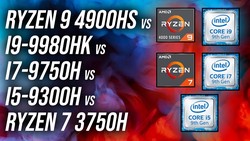 MSI has a new gaming monitor with some nice  features, the first of which is alphabet soup,   because this is the MAG274QRF-QD. It's got a 27 inch 16 by 9 IPS  panel with a 1440p...
JT
in
Tech
19 November
· 682 · 1 · 1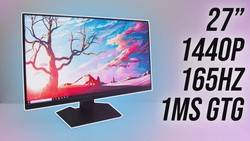 Nvidia's new RTX 3070 graphics card is here, but how does it compare against the RTX 2070 from last generation, or going back even further, the GTX 1070? I've compared all 3 in gam...
JT
in
Hardware
10 November
· 53 · 1
It's no secret that using a laptop with an eGPU enclosure results in Thunderbolt and CPU bottlenecks, but just how much performance is being left on a table compared to putting the...
JT
in
Hardware
28 October
· 63 · 1