Which graphics should you get in your next laptop? The Nvidia GeForce GTX 1660 Ti, or the Radeon RX 5600M from AMD? In this comparison we'll take a look at the differences in 20 ga...
JT
in
Hardware
19 June
· 2K · 1
The MSI GS66 gaming laptop sells with DDR4-2666 memory despite the new Intel 10th gen platform supporting DDR4-2933, so let's find out what sort of a performance difference this ac...
JT
in
Hardware
01 May
· 1K · 1 · 1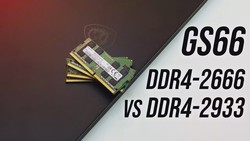 So far all 10th gen Intel laptops I've tested can't be undervolted with Intel XTU or Throttlestop, presumably due to the Plundervolt vulnerability. I'm not certain, but think that...
JT
in
Hardware
28 April
· 1K · 1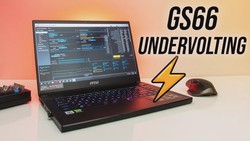 Connecting an external monitor to a laptop should increase gaming performance in most instances, let's discuss why this is the case, and find out just how big the difference is i...
JT
in
Hardware
28 April
· 1K · 1
The ASUS Zephyrus G14 is a smaller 14" gaming laptop that still packs in good specs, but how well does it actually perform in games? I've tested 20 different games at all setting...
JT
in
Hardware
09 April
· 1K · 3 · 2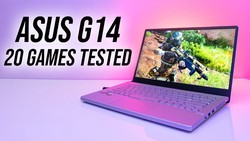 Let's find out how the ASUS TUF A15 gaming laptop with AMD Ryzen 5 4600H and Nvidia GTX 1650 Ti performs in 20 different games at all setting levels. I'll also compare it against...
JT
in
Hardware
15 June
· 887 · 1
ASUS TUF A15 or Dell G5 Special edition, which gaming laptop should you pick? Let's check them out in this detailed comparison and help you decide which one is right for you. I've...
JT
in
Hardware
13 July
· 855 · 1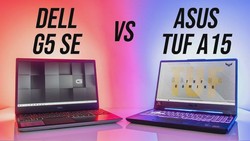 How hot does the ASUS TUF A15 get under different workloads with AMD's Ryzen 7 4800H and Nvidia RTX 2060 graphics? Let's find out and see what improvements can be made to thermals...
JT
in
Hardware
03 June
· 841 · 1 · 1
The Eluktronics RP-15 is the best Ryzen based gaming laptop I've tested so far, but it's not without its faults, in this review I'll show you everything this machine has to offer a...
JT
in
Hardware
20 July
· 750 · 1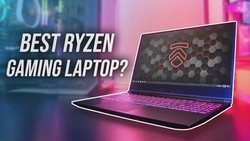 The Lenovo Legion 7i gaming laptop uses a vapor chamber cooler, but is this enough to keep it cool and performing well?  I've tested thermals with the 8 core i7-10875H processor...
JT
in
Hardware
10 August
· 739 · 1 · 5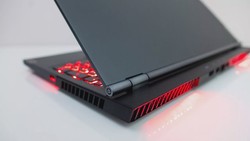 MSI has a new gaming monitor with some nice  features, the first of which is alphabet soup,   because this is the MAG274QRF-QD. It's got a 27 inch 16 by 9 IPS  panel with a 1440p...
JT
in
Tech
19 November
· 682 · 1 · 1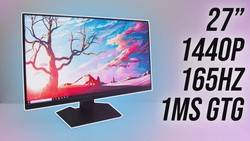 I've compared Nvidia's new RTX 3090 graphics card against the 2080 Ti from last generation in games at 4K, 1440p, and 1080p resolutions as well as content creator workloads to see...
JT
in
Hardware
24 September
· 590 · 3 · 1