Junglepreneur Preston, UK
Junglepreneur provides high-quality knowledge, pragmatic content, valuable life experiences and inspirational merchandise, we enable, serve and support people and organizations in tough terrains to transcend challenges, achieve all-round excellence and joyfully attain higher heights of prosperity.
Joined: 5 months ago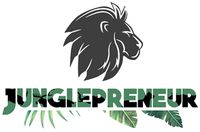 Most businesses small or large have a corporate vision that guides their overall principles, values and long-term goals. Having a true business vision enables executives and corpor...
Junglepreneur
in
Business
22 July
· 3 For businesses, finance is an important area to focus on to avoid foundational mistakes. For instance, while borrowing for the business, attention must be paid to all aspects which...
Junglepreneur
in
Business
19 July For your business to thrive all year round, it is no longer a question of whether you should invest in internet marketing or not. While new marketing models are under innovation an...
Junglepreneur
in
Marketing
25 June
· 2 Notable American economist and former Assistant Secretary of the Treasury Edgar R. Fiedler once said, "The herd instinct among forecasters makes sheep look like independent thinker...
Junglepreneur
in
News
15 April
· 5