So what is Kotlin? So Kotlin is a modern programming language, and it has been inspired off of the languages that came before it -- Java, C#, Python. The creators of the language r...
Kelly
in
Programming
27 June 2020
· 7 Acer Nitro 5 2020, the latest version in the gaming laptop line that impressed me a lot last year with a cooling system that's just as good as premium products. In this 2020 model...
Kelly
in
Hardware
07 June 2020
· 357 · 1 You might have heard that this year's version of the Electronic Entertainment Expo, better known as E3, was canceled due to the COVID-19 pandemic. And that's no surprise given that...
Kelly
in
Gaming
01 June 2020
· 4 · 1 This is weekly update on the coolest developer news from Google. Adobe XD to Flutter plugin is now available as early access for broader public testing. Adobe XD is a UI/UX design...
Kelly
in
News
23 May 2020
· 7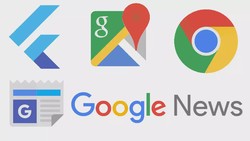 In this article we're going to be going over on-page and technical SEO. If you don't make the right changes and adapt your site to Google from a code perspective, you're not going...
Kelly
in
Marketing
21 May 2020
· 9 · 1 OneUI 2.1 introduced several new features, but lost in the mix, were some subtle improvements to Samsung's desktop mode, DeX. So, in the past, the only way to snap windows was to u...
Kelly
in
Accessories
11 May 2020
· 5 · 1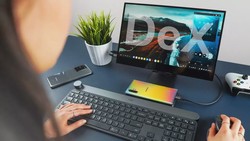 The latest tablet offering from Samsung comes in at around half the cost of a Tab S6, the question is, how much did the compromises impact the experience for potential buyers. Le...
Kelly
in
Tech
10 May 2020
· 44 · 2 If you want to thrive in SEO, you need to build a brand. It's been 11 years since Eric Schmidt, the former CEO of Google, said, "Brands are the solution, not the problem. "Brands...
Kelly
in
Marketing
30 April 2020
· 6 You start a website but you still haven't put out a lot of content. You want to attract a lot of organic visitors from search and social but haven't been able to build any back l...
Kelly
in
Marketing
27 April 2020
· 10 · 1 There are several reasons why a prospect can tell you, "Let me think about it." And if you read this article, you'll have a good understanding of these reasons and how to overcom...
Kelly
in
Marketing
23 April 2020
· 17 I love Chrome extensions. They can make your life a lot easier, especially as a marketer. And you know what? Today I'm going to help you get better results in less time. Have...
Kelly
in
Marketing
20 April 2020
· 34 · 1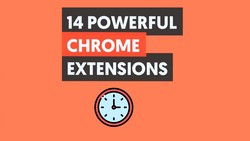 Google Ads are still one of the best platforms that you can use to grow your business. Primarily because it lets you reach the right people when they're looking for whatever it i...
Kelly
in
Marketing
16 April 2020
· 11 · 1