Follow
I am a creative diginative who spends much time exploring new creative data-focused marketing and advertising concepts both in B2B and B2C contexts. Digital platforms play a crucial role in today's data-driven marketing world. I love to pen down my thoughts and share my experiences and ideas with others through various blogging and social media platforms.
It might seem ironic that many accountants and accounting firms face difficulty with their own account payments. But it's true nonetheless. Accountants and accounting firms use new and advanced digita...
04 January ·
0
· 10
·
Megha V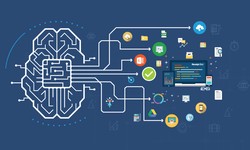 Digital transformation is adopting by businesses across industries at an unprecedented speed. It is rapidly revolutionizing, and companies show no sign of stopping. Application development is a cruc...
07 December 2022 ·
0
· 24
·
Megha V
The framework you choose will impact the success rate of your project. Therefore, choosing a JS framework for building a scalable web app that suits your project requirements is significant. There ha...
1 year ago ·
1
· 58 · 1
·
Megha V