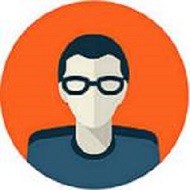 Follow
Perth Hypnosis Clinic Cockburn Integrated Health Centre, 11 Wentworth Parade, Success Perth, WA, 6064, Australia
We at Perth Hypnosis Clinic are dedicated to assisting you on your life journey. We are passionate about what we do and by utilizing proven techniques, we continue to create a positive impact in the lives of our clients. Our holistic approach ensures we look after you and your best interests.
Smoking is one of the leading causes of preventable death in the United States, and quit smoking hypnosis has been shown to be an effective method for helping people quit. Hypnosis works by creating a...
05 November 2022 ·
0
· 13
·
Perth Hypnosis Clinic
Hypnosis for depression is a form of therapy that has been shown to be effective in treating a variety of conditions, including anxiety and depression. hypnosis involves induces a state of deep relaxa...
05 November 2022 ·
0
· 6
·
Perth Hypnosis Clinic