The importance of preschool education is an evergreen topic for discussion that you can't ignore. Studies have shown that children who attend preschool perform much better academically than their peer...
28 December 2022 ·
0
· 11
·
Primary Colors Early Childhood Learning Center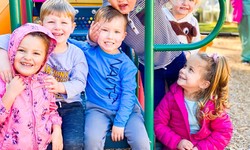 This article was genuinely published here and copied with permission. If you want the overall development of your child, enrolling them in daycare is an ideal approach. There are numerous options ava...
31 October 2022 ·
0
· 10
·
Primary Colors Early Childhood Learning Center