Ravi Sharma Level 2/1 Southbank Blvd, Southbank VIC 3006
Ravi Sharma is a digital entrepreneur who has a vision of helping businesses by increasing their online presence in terms of Websites, Applications, and SEO. He is the Founder & CEO of Webomaze Pty Ltd, a One-Stop Digital Agency based in Melbourne.
Joined: 1 month ago

In this article we will continue this guide by going deeper into the important concepts to understand and adopt to have a solid SEO strategy.  1- The architecture of your site and...
Ravi Sharma
in
Marketing
30 November
· 13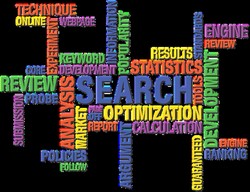 If you're wondering how to get top on Google search results, then SEO is the key. Getting top positions on SERPs seems impossible due to complex Google algorithms and updates, but...
Ravi Sharma
in
Marketing
21 October
· 12