The Scrum Master role is critical in Agile methodology, and with the increasing popularity of Agile in software development, the demand for Scrum Masters has risen significantly. If you are preparing for a Scrum Master interview, it is crucial to have a good understanding of the Scrum framework, Agi...
22 May ·
0
· 1
·
Sahil Saini
C++ is a powerful programming language that offers a wide range of functionalities to programmers. One of the most interesting and useful features of the online C++ compiler is its ability to generate series patterns using loops and conditional statements. Series patterns are often used in programmi...
08 May ·
0
· 5
·
Sahil Saini
React JS has become one of the most popular JavaScript libraries for building user interfaces, thanks to features of react js its simplicity, flexibility, and reusability. React JS allows developers to create dynamic, interactive web applications with ease, and it is being used by top companies like...
04 May ·
0
· 1
·
Sahil Saini
When writing code that involves arrays and linked lists, it's important to consider how memory allocation and performance can impact the overall efficiency of your program. This is particularly true when working with AMD and Intel processors, which have their own unique architectures and memory hier...
31 March ·
0
· 1
·
Sahil Saini
Queue algorithms and techniques are fundamental in computer science and are used in a wide variety of applications, such as job scheduling, network packet processing, and operating systems. Queues are data structures that store a collection of items and process them in a specific order. Different ty...
19 March ·
0
· 3
·
Sahil Saini
Introduction Programming is the process of creating instructions for a computer to execute. These instructions, also known as code, are written in a programming language, such as Python, Java, C++, or JavaScript. The process of programming involves designing and writing code, testing and debugging...
16 March ·
0
· 8
·
Sahil Saini
Writing reusable code is an important aspect of software development, as it saves time, effort, and reduces the likelihood of bugs and errors. Java, being one of the most widely used programming languages, has several best practices that can help you write reusable code. These best practices include...
05 March ·
1
· 43
·
Sahil Saini
Embedded systems are devices and systems that are integrated into other products and used for specific functions. These systems are found in a wide range of applications, including appliances, vehicle...
03 March ·
1
· 82
·
Sahil Saini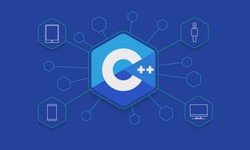 Regression analysis is a statistical method used to identify the relationship between a dependent variable and one or more independent variables which are important for instruction code in computer architecture. In programming, there are several types of regressions that are commonly used: Linear...
26 February ·
0
· 25
·
Sahil Saini
The implementation of inheritance in Java is a mechanism for creating a parent or base class and one or more child or derived classes that inherit from the parent class. The parent class provides a bl...
18 February ·
0
· 57
·
Sahil Saini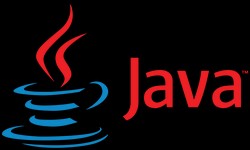 A compiler is a type of software that is used to convert source code written in a programming language, such as Java, into machine code that can be executed on a computer. When Java code is written, i...
12 February ·
0
· 5
·
Sahil Saini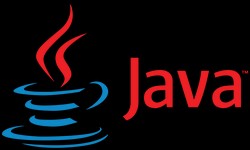 A compiler is a program that converts source code written in one programming language into another language. In the case of JavaScript, the source code is written in JavaScript and the output is often...
28 January ·
0
· 17
·
Sahil Saini