Follow
Hi, I have been working as a proficient Interpreter for 12 years now, including 2 years of a proof-reader covering multiple fields and fortes including marketing, literary, economic, legal, etc.
Interpretation Services is a one-stop solution for any kind of content including, multiple forums large conferences, informal meetings, seminars, workshops, legal proceedings, medical treatments, live...
03 November ·
0
· 6
·
Stephen Anderson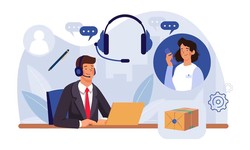 Medical Interpretation is today's success and tomorrow's innovation to facilitate effective communication between healthcare professionals and patients who speak different languages or have limited proficiency in the language of the healthcare system. Their primary accountability is to ensure...
08 September ·
0
· 12
·
Stephen Anderson
Effective communication becomes paramount as companies increasingly interact with international partners, clients, and stakeholders. However, language barriers are often significant obstacles in conducting seamless global transactions. To bridge this gap and facilitate smooth communication, the role...
01 August ·
0
· 12
·
Stephen Anderson
Interpretation is a key player in the industry where there is mostly communication happening from one country to another in a single place along with the listeners. Interpretation Solutions allows you to exchange information very easily and let you spark the ignite in the hearts and minds of others...
24 June ·
0
· 35
·
Stephen Anderson
Well, once or more often all of us have seen interpreters in action or at a public event, but do you even dare to understand the real-time challenges these professionals face during the process, it's more than you imagine. Here below in this write-up, you'll see what the major insights into th...
30 March ·
0
· 23
·
Stephen Anderson